Recently, Lagos-based developer, Propertymart Real Estate Investment Limited, sealed a Public-Private Partnership (PPP) agreement with the Federal Ministry of Housing to construct middle and low income homes in Gwagwalada Area Council of the Federal Capital Territory (FCT) to the needy.
The occasion featured the Federal Ministry of Housing team led by Deputy Director, Private Public Partnership (PPP), Arc. Tonye Igbanibo, who was accompanied by Assistant Director (PPP), Akande Adetunji, and Chief Technical Officer (PPP),Batuk Lukman, as well as the Propertymart delegation led by Deputy Managing Director, Mr Deji Fasuwon.
In this interview with Mr Fasuwon, he says that, by collaborating with the Federal Ministry of Housing, Propertymart aims to deliver affordable houses in decent neighbourhoods to Nigerians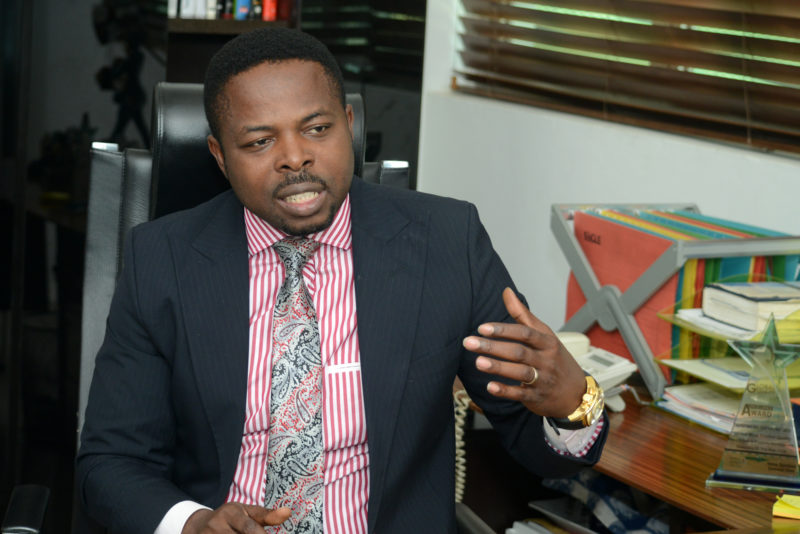 Can you shed some light on what is happening here today…
This project is a direct partnership with the Federal Ministry of Housing in their plan to offer affordable housing for the masses. We realise that there is so much housing deficit in the country and the Federal Ministry of Housing is trying as much as possible to ensure that these are available to masses out there.
The government cannot do this alone by themselves, and that is why they have called on private developers to join them in ensuring the vision of the government is achieved.
Under a federal government initiative, the Federal Ministry of Housing has started building condomiums right here for the citizens at affordable rate. We also have development going on right here.
Now, Propertymart is coming in by collaborating with the Federal Ministry of Housing by ensuring that we deliver good houses in good neighbourhood and yet at affordable prices to Nigerians who are desirous of having houses of their own.
How many hectares of land are we looking at here for this project?
We were able to secure about 10 hectares from the Federal Ministry of Housing for this project. We are planning to have different types of housing units, starting with bungalows which will be very affordable to the people so that people will have something they will call their own. The joy of Propertymart is giving people what they can call theirs. We are starting the project with two-bedroom bungalows.
How many housing units are we looking at here?
We are yet to conclude on the total number of housing units because it has to go through the process of approval with the Federal Ministry of Housing, it is at that point that we will determine the total number of units that we have. However, this is a project that we are doing in many places across the country. We started it in Lagos, Ogun State and in Ikorodu, which also in Lagos State. This is the one that we have in the Federal Capital Territory (FCT). We are looking at going to other places in no distant time.
We are looking at having 10,000 units of these kinds of housing units across different parts of the country. As God gives us the capacity, we even intend to expand more.
I can say categorically that the project is acceptable in the society because the pilot project, which is the New Makun City project which we launched in February this year, is totally sold out. We are already going to Scheme 2 and we are expanding further and this one will be sold out in no time. That is, we are encouraging people to participate in it now that we are just launching it.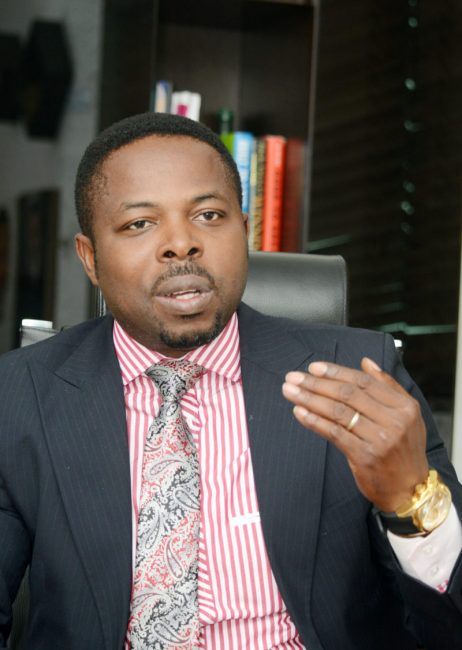 How can one have access to participating in the project?
We have different payment arrangements for people. With as low as N75,000 or even N50,000 one can participate. All you need to do is to be making the payment monthly for three months and, in the fourth month, you make a lump sum payment and then you continue with the N50,000 for a period of three years. At the end of the three years, you must have finished payment and then you own your house.
However, if you have the bulk money, you are able to buy at a lower rate. If you pay outright now, within six months of obtaining the final approvals, we would have delivered your housing unit for you.
We are also talking to mortgage institutions to help finance off-takers who are desirous of taking mortgage facilities so that the period that they will have their houses delivered will be shortened. They will start contributions and, after a while, the mortgage institutions will take over and settle us while the off-takers pay the mortgage bank over time.
How do you intend to ensure that it is your target group (the low class) income earners are the ones that will benefit from this project?
Well, you know, the power that people have when it comes to matters like this is the cash and we do understand the fact that the few people who are privileged have the capacity of mopping up everything. We are trying as much as possible to go to the grassroots and intimate them about this so that they done lose out of this and having the so-called big shots take over the entire project because it is not in their own interest.
In fact, one of the reasons why we came to this area is because the eyes of the so-called big shots are not really here and the environment is serene, beautiful, and clean with little or no security challenges. So, before the eyes of these privileged people get to this place, these other people have taken over the entire place.
You know the gap between the rich and the poor is so wide, but with these we can start bridging that gap little by little so that when the rich man is saying I have a house of my own, the so-called not-so-rich people can also said they are also landlords.
How much does a unit of house cost and, what is your motivation in undertaking such project, considering that your major interest is in assisting the low income earner get a house of his own?
For someone who is paying at once, you will be paying as little as N4.9 million, but if you want to spread your payment for a period of 36 months, you will pay a little over N5.9 million.
In terms of motivation, we have heard over time about the housing deficit in Nigeria. Of course the statistics are not correct. Over the past 10 years we have been hearing that we have over 17 million housing deficit, it is beginning to sound as if people have not died, as if people have not been born and people are not building houses. So, it is either that the housing deficit has increase based on increase in the number of population or it has decreased due to the activities of developers.
By and large, there is no doubt that there is still housing deficit in Nigeria and the earning power of people too differs. A lot of people are now looking at the fact that the economy is not paying them off, there is recession, but then we want people to still be able to achieve their desire of having a decent accommodation, yet at affordable prices.
Basically is to help reduce the housing deficit in Nigeria, as much volume as we can. That is why we want to extend this project beyond the FCT like we started in Lagos and Ogun states. It is the need for people to have houses of their own at affordable prices and also the need to reduce the housing deficit in Nigeria. Those are the things that inspired us in this kind of project.
How long are we going to start and how long do we expect to finish?
Because people are going to pay in phases for about three years, it will take about four years to get the entire project completed. However, we are going to put the development into phases. Those who finish their payment will be put in the first phase. We will develop it fully and that can take about six months, starting from the date we get the final approval from the approving authorities.
We are waiting for approval from the approving authorities because we are a law abiding organisation. We want to ensure that we build as par standard in terms of quality, as par design, layout and as par the need of this environment.
Within six months of final approval, we would deliver to the first sets of bungalows to those who pay out-rightly. The project will keep going like that until the final period that people have paid, which will be about four or five years, and the entire estate will be completely built-up and occupied.