Dean, Faculty of Environmental Sciences, Nasarawa State University, Keffi, Prof. Nasiru Idris, has called on the Federal Government to increase the level of awareness on the threats that birds face within the Nigerian airspace.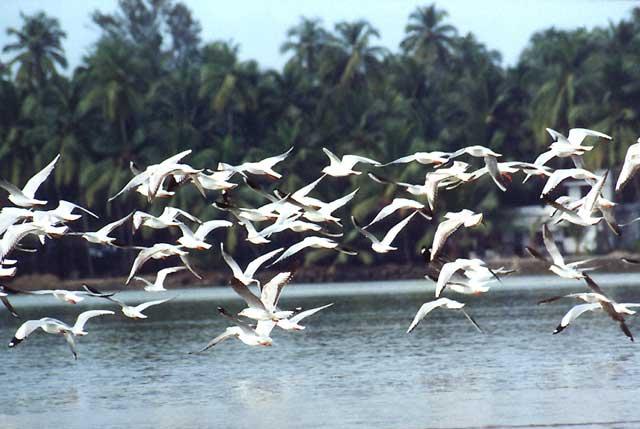 Idris made the call in an interview with the News Agency of Nigeria (NAN) on Friday, May 10, 2019 in Abuja on the backdrop of the World Migratory Birds Day.
"World Migratory Birds Day (WMBD) is an annual awareness-raising campaign highlighting the need for the conservation of migratory birds and their habitats," he said.
Idris explained that the theme of the World Migratory Birds Day 2019 is "Protect Birds: Be the Solution to Plastic Pollution".
He said the Day is celebrated on the second Saturday in May and October. In 2019, the Day will be celebrated on May 11 and October 10.
Idris said the government can increase the level of awareness through the social platforms and traditional ways to disseminate the message of world migratory birds' day, and the implications of human activity on their sustenance.
"We should note that environmental pollution, especially plastic pollution, has significant impact and effect on birds' species.
"We have already seen how plastic waste has destroyed some of our aquatic species including some migratory birds.
According to don, we need to increase our level of awareness on the threats birds are facing within the Nigerian airspace.
"Nigeria has different climates and weather conditions, which in turn can serve as a transit zone for migratory species.
"If you look at the level of extinction of various species due to human activity and natural variability, the rate is alarming.
"Therefore, we need to play our part to sustain the existence of the remaining migratory species within our territory.
"We need to conserve even our indigenous birds within our immediate surroundings, this is because one day our future generations might not be aware of the bird species that existed in their domain.
"Measures need to be taken by all stakeholders to reduce the level of destruction of these migratory species, especially in the rural areas of Nigeria.
"Protecting migratory birds through reducing plastic pollution within our local environment will go a long way in restoring their habitat and their cycles as we all know that birds beautify the ecosystem,'' he added.
By Ebere Agozie