The Minister of Science, Technology and Innovation, Dr Ogbonnaya Onu, says developing methanol fuel technology policy will benefit Nigerians greatly in getting access to cheaper and cleaner energy.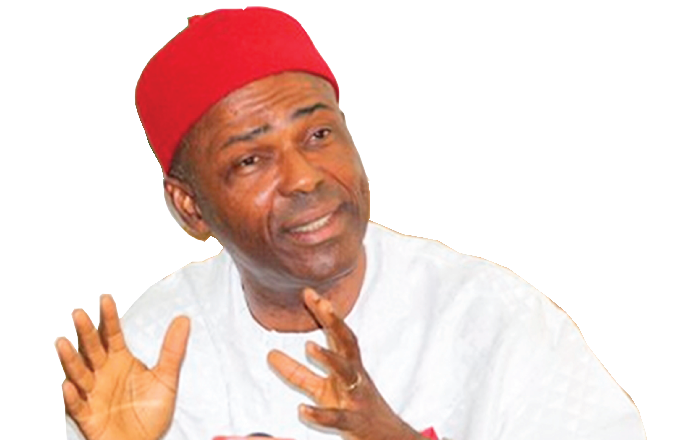 The Minister said this on Tuesday, August 24, 2021 in Abuja during a road show to sensitise the public on methanol fuel production technology.
The Federal Executive Council had approved the National Policy on methanol production technology and methanol value-chain implementation programme in October 2019.
Onu assured that methanol driven economy is beneficial in job creation, technology development and domestication, electricity generation, clean household energy services, chemical industry value chain among others.
"With the introduction of methanol, manufacturers will use it as a feedstock for several product lines.
"As a fuel in the transportation sector, it is cheaper than PMS (petrol), friendly to the environment, has higher octane rating and enhance performance of vehicles,'' Onu said.
Similarly, he hinted that methanol can be blended with PMS at 15 per cent methanol and 85 per cent PMS, for use in all vehicles without any significant modification.
Onu added that the use of kerosene and firewood for cooking and its attendant health challenges, would also reduce.
"Methanol, being a cheaper and cleaner fuel, will help solve this problem.
"In view of this, the ministry hereby extends a hand of partnership to entrepreneurs and investors in the private sector to invest in methanol production based on science, technology and innovation,'' he said.
According to the minister, Nigeria has not been adding value to its natural resources and this resulted in limited revenue generation which also affected job creation.
"We exported cocoa but imported chocolate. We exported groundnuts but imported toothpicks. We exported crude oil but imported petroleum products.
"Nigeria is more of a gas nation with huge deposits of natural gas, and natural gas will be useful in the transition which we must prepare our economy,'' Onu said.
He noted that developed countries are gradually reducing their reliance on crude oil, focusing on cleaner and renewable sources of energy, with electric cars introduced in many countries.
"These initiatives are in fulfillment of the Nationally Determined Contributions (NDCs) of countries, which Nigeria is part, under the 2015 Climate Change Paris Agreement."
The minister explained that the immediate impact of these initiatives is reduction in the global demand for crude oil.
"It is now time for our dear nation to prepare for a post crude oil era by strengthening the nation's revenue base in response to the current trend in the world,'' he said.
Onu maintained that development of methanol fuel technology policy offered the way forward for Nigeria.
"We want to domesticate the methanol technology in the country such that in the future, Nigerian scientists and engineers, in line with President Executive Order No.5, will develop entrepreneurs and businesses,'' he said.
By Sylvester Thompson