On many occasions, stakeholders have criticised the activities of artisanal gold miners with an observation that they process their gold ores within areas where citizens, especially children, are exposed to lead-laden dust.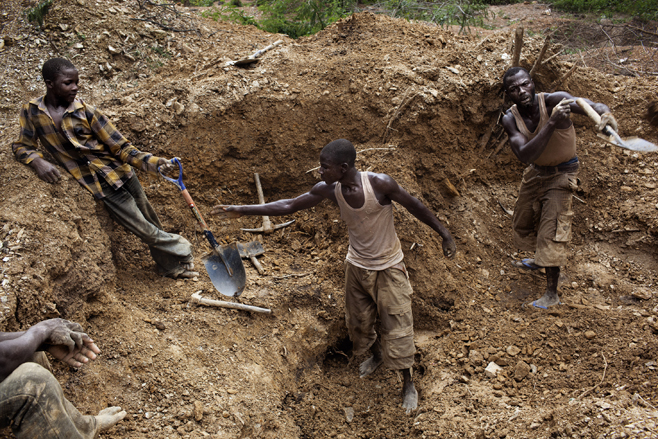 In one of such occasions, in 2010, lead poisoning occurred in Zamfara which claimed lives of no fewer than 500 children of five years old and less than five years old.
The incident occurred in three local government areas of Anka, Bukkuyum and Maru, comprising eight villages.
Surveys conducted in the eight villages showed that no fewer than 17,000 people, mostly children less than five years of age, were affected by the poisoning.
Public health officials in the areas recorded sudden high number of children that suffered from vomiting, abdominal pain, headaches and seizures – possible symptoms of lead poisoning.
In May 2010, public health officials learnt that hundreds of children become sick in Zamfara; reports stated that the children suffered from vomiting, abdominal pain, headaches, and seizures.
They also got reports that many children died but the cause was unknown and many childhood deaths and illnesses became public health officials concern.
A medical team of experts was sent by the Federal Government to one of the affected villages to find out the cause of children's death.
The experts observed that the lead poisoning outbreak in Zamfara in 2010 was attributed to the activities of artisanal gold miners that processed their gold ores at homes and village squares where children were exposed to lead- laden dust.
Surveys conducted in the eight villages by the experts showed that more than 17,000 people, mostly children below five years were affected by lead poisoning.
The team members were drawn from the Federal Ministry of Health, the Nigerian Field Epidemiology and Laboratory Training Program, the World Health Organisation, and Medecins Sans Frontieres (MSF) known as Doctors Without Borders among others.
The team discovered high level of lead inside most of the homes, wells and in the children's blood.
They noticed that artisanal miners would bring rocks inside their homes to extract gold which contained lead and when the gold is extracted, the lead dust spread throughout the house.
The experts say lead is a naturally occurring toxic metal found in the earth's crust; a cumulative toxicant that affects multiple body systems and is particularly harmful to young children.
With this discovery, Medecins Sans Frontieres (MSF) began procedures to save the lives of lead- affected patients.
It came up with effective response to the crisis such as medical care therapy, health education, environmental remediation and safe mining practices.
Further to this, in 2012, the Federal Ministry of Health, Ministry of Mines and steel Development, MSF and other stakeholders organised the first International conference on lead poisoning in Abuja.
The conference covered technical aspects of environmental remediation and case management in Zamfara.
Stakeholders at the event pleaded with the government to release funds for environmental remediation of the affected villages.
In response to this, the affected eight villages were remediated by the United State Hazardous Waste Removal Protocols and the remediation lasted for more than four years in three phases.
Huge amount of contaminated soils and mining waste were removed from 820 residences and ore processing areas in the villages.
Despite these efforts, lead poisoning recurred in Niger in 2015 where no fewer than 2,500 children in two villages – Unguwar Magiro and Unguwar Kawo in Rafi Local Government Area – were affected, resulting in the death of 30 children.
The Niger government said that in as much as it could not stop artisanal mining completely, it would make efforts to promote safer mining in the state.
It said that it would train staff on laboratory analysis and management of lead poisoning, deploy more staff to health outpost and upgrade Kagara General Hospital to treat lead poisoning cases.
The state government also said that it would cooperate with MSF, the United States Centre for Disease Control and Prevention, WHO, the Nigeria Centre for Disease Control, the Nigeria Field Epidemiology and Laboratory Training Programme, among others, to curtail lead poisoning recurrence.
So, in 2018, the Ministry of Mines and Steel Development in collaboration with relevant agencies organised the second international conference on lead poisoning.
The conference was organised to share lessons learnt from Zamfara and Niger and to proffer ways of mitigating future lead poisoning outbreak.
MSF, key international and national stakeholders came together during the conference and called for a federal programme for the prevention of lead poisoning associated with artisanal gold mining in Nigeria.
Stakeholders, therefore, suggest a long-term strategy, identifying and mapping possible areas of future outbreaks by engaging the local community to promote safer mining and environmental health.
By Francisca Oluyole, News Agency of Nigeria (NAN)