Deputy Leader, Surulere Local Government Area, Lagos State, Mrs Barakat Bakare-Akande, has called on Lagos residents to strictly abide by sanitation laws of the state to avoid being sanction.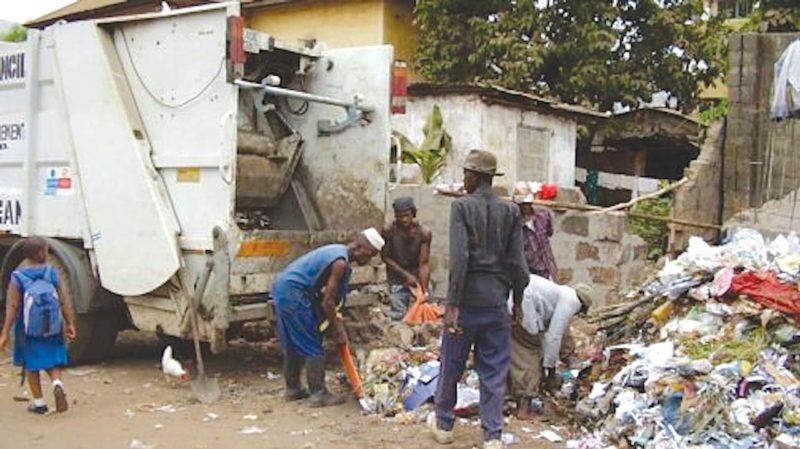 She made the call on Saturday, July 14, 2018 in an interview with the News Agency of Nigeria (NAN) in Lagos.
The deputy leader called on all residents of the area and Lagos in general to stop paying the Private Sector Participation (PSP) operatives.
She said that the residents were entitled to proper waste management services rendered by the state government.
She said the PSP operators have been collecting money from residents before carting away their refuses, describing such actions as "illegal".
"That issue has been addressed by the state government as they have been asked not to collect a dime from residents, as they will be sanctioned if they don't desist.
"We have someone monitoring their daily activities to know if they are carrying out their duties effectively.
"As we speak, there's a synergy between PSP and the Cleaner Lagos Initiative (CLI) as they work hand in hand.
"Only few PSP have not registered with the Cleaner Lagos Initiative,'' she said.
Barakat-Akande said that the CLI, which was an initiative of Gov. Akinwunmi Ambode, has been working hard toward making the state cleaner.
"All we need to do is to work hand in hand with them. They are trying their best to keep with standards.
"We just have to be patient with them, with time everything will be okay,'' she said.
She also warned residents from patronising cart pushers, saying that they are the main causes of blocked drains and canals thereby causing flood when it rains.
"Cart pushers have been prohibited due to their inexperience skills in waste management, thereby causing environmental nuisance and health hazards through undue littering of dirt's.
"We should stop encouraging them by giving them money to dispose our waste," she said.
She also urged residents to always plant trees to beautify their environment.
By Okuanwan Offiong