Japan's Ministry of Health, Labour and Welfare said on Friday, February 1, 2019 that the nation is contending with a flu epidemic with a record-high number of patients being diagnosed.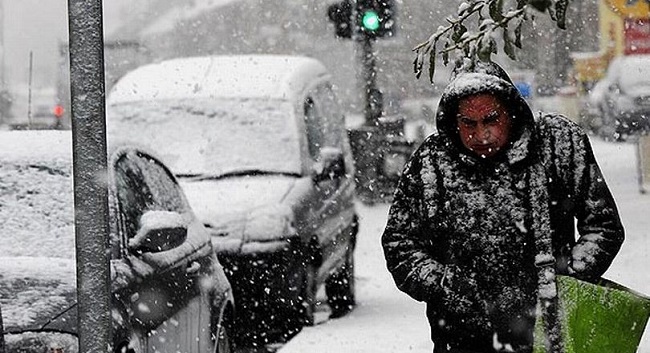 According to the ministry, an average of 57.09 patients were diagnosed with influenza at each medical facility conducting tests for the virus, with the figures gathered for the seven days through Sunday being the highest number since data gathering on the virus began in 1999.
The figure compares with a per-institution peak logged last winter of 54.33, the ministry said, adding that around 2.23 million people have been diagnosed with influenza in the recording period, an increase of around 100,000 cases from Jan. 25.
The ministry said that 3,205 patients have been hospitalised due to influenza of which 628 are in a severe condition, with the numbers comparing to peaks last winter of 2,050 patients being hospitalised of which 379 cases were severe.
A total of 7.64 million people is estimated to have been affected by the virus across the country.
In a related development, snow and ice disrupted travel by road, rail and air in many parts of Britain on Friday after overnight temperatures plunged to a near-seven-year low of minus 15.4 degrees Celsius in Northern Scotland.
Scotland and south-western England were among the worst-hit areas, while the National Met Office issued a rare amber weather warning the second-highest level for London and nearby areas.
Heavy snow stranded scores of motorists overnight at the famous Jamaica Inn on Bodmin Moor in Cornwall, southwestern England.
"Around 140 people stayed with us last night all 36 rooms, 15 mattresses in the restaurant, five in the residents' lounge, then we gave out every blanket and pillow we had!'' the pub tweeted.
"Everyone got on well and there was a strong sense of community,'' it said, highlighting "strangers playing board games with each other in front of the fire, joking about the situation.''
Nearby Bristol Airport was closed on Friday, many rail and bus services were disrupted nationwide, but major airports in London were operating normally.
Bristol Airport said it expected disruption of flights to continue into the afternoon as more snow fell.
Paul Gundersen, Chief Meteorologist at the Met Office, said the heavy snow was caused by "moist air from a weather system bringing storms to France clashing with the cold air sitting over the UK''.
Gundersen said more snow and ice were likely to hit southern and central England into the weekend.