The Federal Government has urged environmental stakeholders to brainstorm and come up with a policy document for the implementation of sustainable land management in order to reverse desertification in the country.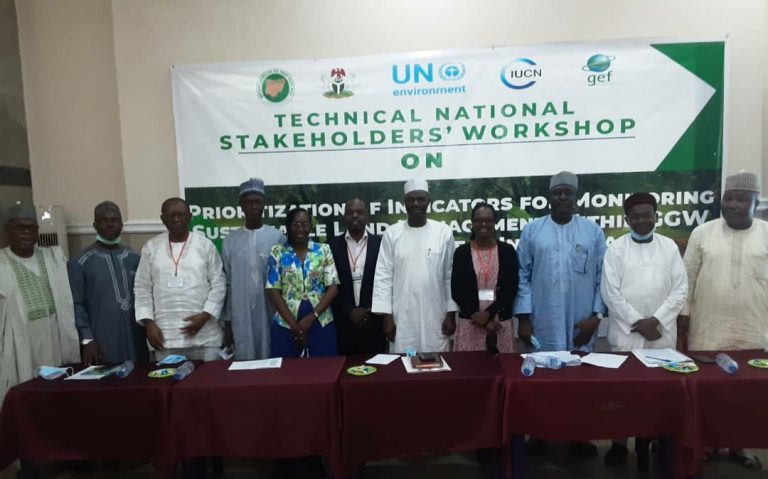 Dr Bukar Hassan, Director-General, National Agency of the Great Green Wall (NAGGW), made this known on Wednesday, May 19, 2021 in Abuja during a technical workshop organised by the agency stakeholders towards implementing sustainable land management.
The theme of the workshop is "The prioritisation of indicators for monitoring Sustainable Land Management (SLM) within the Great Green Wall operational areas in Nigeria".''
Hassan, who noted that land degradation had a negative impact on the lives of people in the sub-Sahara region, said the aim of the workshop was to unify indicators to guide stakeholders as they continue to tackle poverty, drought and desertification in Africa.
"It is the responsibility of governments of the affected region to work together with the private sector and communities to combat the phenomena.
"As we work in this area to combat the process, we need to have clear indicators so that we can say we have done this and this is the impact on it on the people and the environment.
"The haphazard nature of gathering data and reporting in the diverse initiatives, especially as it affects GGW initiative need to be harmonized to guide the effective implementation processes across the African Sub-region,'' he explained.
He added that the workshop would review documents and come out with harmonized and validated indicators from several result frameworks for effective management.
Mr Abel Enitan, Permanent Secretary, Federal Ministry of Environment, while declaring the workshop open, commended NAGGW for the initiative, and urged participants to exhaustively deliberate on the issue to find solutions to land degradation.
According to Enitan, there is a need to "establish a systematic way and structured approach through smart indicators for tracking and reporting the process made towards achieving sustainable land management in the GGW."
He added that the contribution of stakeholders in the workshop would facilitate the identification of indicators that would help in the management of the policy document.
Also speaking at the event, Fred Kafeero, United Nations Food and Agricultural Organisation (FAO) representative in Nigeria, commended GGW for the initiative.
Kafeero said that it was important for stakeholders to deliberate on the indicators for measuring the performance of government interventions.
Represented by Thomas Fameso, National Project Coordinator of Action Against Desertification, Kafeero said FAO would continue to partner GGW to achieve zero hunger, food security and environmental sustainability.
Chris Magero of the International Union for the Conservation of Nature (IUCN) said in his speech that when lands were degraded it reduced agricultural production in the affected local communities.
"With 25 per cent of the degradation happening now, it means the population there is vulnerable due to climate change, culminating in loss of livelihood, which include food and water," Magero said.
The workshop was organised by NAGGW in collaboration with IUCN.
By Patience Omoha