An environmentalist, Mr Emmanuel Emechete, told the Federal Government on Monday, January 28, 2019 to embrace renewable energy in full force, "to reduce carbon footprints' on the environment''.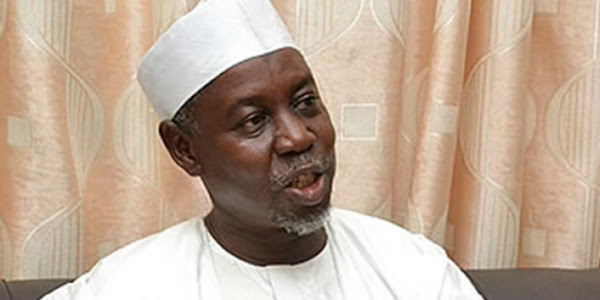 Speaking in an interview with the News Agency of Nigeria (NAN) in Lagos, Emechete said there was an urgent need to compel Nigerians to live sustainably to save their lives.
"If we can switch to renewable energy that is one major way Nigerians can live sustainably and reduce the carbon footprint in the environment."
He argued that living sustainably was the only choice for Nigerians to engender a habitable and safe environment conducive for living.
"To live sustainably as Nigerians, we must address the basic problem of Nigeria which is the unavailability of power.
"Due to power issues, Nigerians run their electricity generators for long periods of time. Generators are run in schools, market places, hospitals, offices etc.
"The fumes from the incessant running of generators affect the environment, owing to excess carbon emissions into the atmosphere.
"We do a lot of carbon flaring arising from these generators as well as through vehicular movements.
The environmentalist also spoke on the implications of vehicular fumes on living sustainably, calling on government to also take measures to correct the anomaly.
"The fumes from our vehicles cannot help us live sustainably because of the carbon emissions from faulty exhausts in them.
"Most vehicles in the country are vehicles that have lived beyond their normal life spans. In some of them, the drivers cannot see clearly because of the amount of fumes they generate.
"There has to be a regulation of the kind of vehicles that are certified as fit for Nigerian roads and the environment in the long run.
"The government had initiated a policy on taking these kinds of vehicles off our roads, but we do not know if it has been implemented.
"Our vehicles should pass particular tests before they can ply our roads.
"These fumes are not just hazardous to our health but also to our environment because they deplete the ozone layer," he said.
Emechete, however, recommended research and advocacy which he said, were sure ways of helping Nigerians to live better.
"We should end plastic pollution through researches that promote the use of biodegradable materials in packaging, instead of plastic or polythene bags as done in developed climes.
"Individuals can also be encouraged to live sustainably by recycling pet bottles thus reducing plastic pollution and preserving the environment.
"We can also use biodegradable shopping bags, instead of requesting for disposable nylon bags when we go shopping,'' he stated.
By Mercy Omoike