The Lagos State Government, under its Cleaner Lagos Initiative (CLI), has called on traders to ensure that markets in the state are cleaner.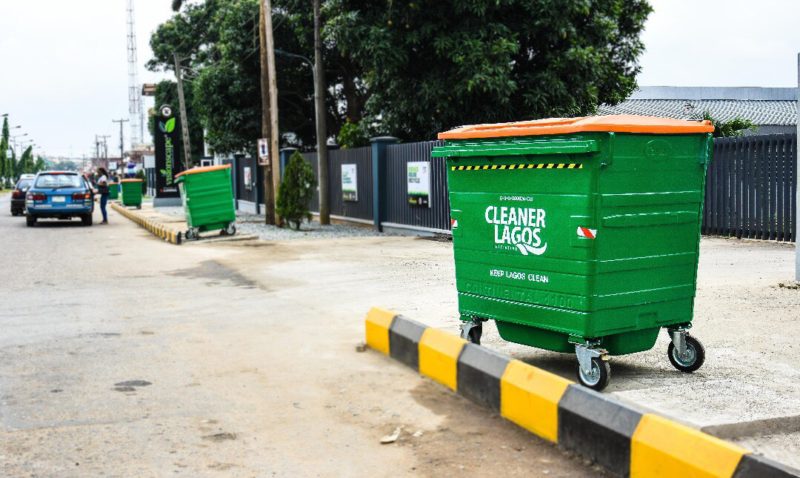 Commissioner for Environment, Mr Babatunde Durosinmi-Etti, made the call during the Town Hall Meeting with community and market leaders on Wednesday, February 21, 2018 in Lagos.
Durosinmi-Etti said that market women are major stakeholders in the Cleaner Lagos Initiative.
He said that marketplaces generate a lot of waste, so there is basically the need to see how waste collection can be organised there.
According to him, the CLI and Visionscape will be visiting the marketplaces on Thursdays to ensure that waste is properly handled and evacuated.
"We should expect more stakeholders sessions to hold, as this will enhance government's visions and policies for a cleaner environment.
"With every vision, as you go along, there will be challenges and there is need to review the strategies to overcome the challenges.
"The forum is how to have a constructive engagement for the market women to buy into the Cleaner Lagos Initiative.
"It also prevails on Visionscape and the Federal Ministry of Environment, an opportunity to have an understanding of the markets and disseminate their duties properly to them.''
The commissioner said Lagos State Government was doing well in its role, despite the refuse littering the state, which he blamed on rise in population.
"When there are more opportunities in Lagos than elsewhere, people keep coming in every hour, and it affects the infrastructure.
"However, Gov. Akinwunmi Ambode of Lagos State has taken a bold step of introducing the CLI to ensure a healthy environment.
"It is probably going to take some time; residents of Lagos need to bear with us.
"Every change, every reform has its own obstacles, but it is definitely going to work out.
"I am sure in a few months' time, it will be better than what it used to be," he said.
The Oba of Lagos, Oba Rilwan Akiolu, appealed to the people not to throw waste anyhow on the streets, as it could cause ill-health.
Akiolu also urged the market women to assist government by ensuring that the marketplaces are kept clean.
The Iya Oloja General, Chief Afolashade Tinubu-Ojo, said there was the need to keep the environment cleaner.
Tinubu-Ojo said that the market women were ready to work with the government, as long as they knew the contribution that was needed of them.
"We have to contribute our own quota in order to make Lagos State get better and forge ahead.
"We have taskforces and committees in the markets that ensure that the places are kept clean.
"Every Thursday is our environmental sanitation day, and the markets are not allowed to open until 10.a.m.
"We need to change for better because change is paramount in life.
"We need to know more about the synergy that LAWMA, Cleaner Lagos Initiative and Visionscape have formed, so that we will know where to come in."
The Iya Oloja urged women to abide by government rules and regulations in enhancing their relationship with the government.
The Chairman of Lagos Island Local Government, Kamal Salau-Bashau, said that Lagos Island had the highest generation of solid waste and it was a bit challenging.
Salau-Bashau said that the council had designed some mechanisms to handle waste management and had designated six collection points for waste.
He said the situation of waste in the area was a challenge that was surmountable and the council was determined to collaborate with CLI to ensure a healthy environment.