The Green Climate Fund's (GCF) Structured Dialogue with Africa opened on Tuesday, April 3, 2018 in Bamako, Mali, with some 300 participants from across the continent in attendance. They are seeking to promote regional climate cooperation and enhance understanding about how to engage with the Fund.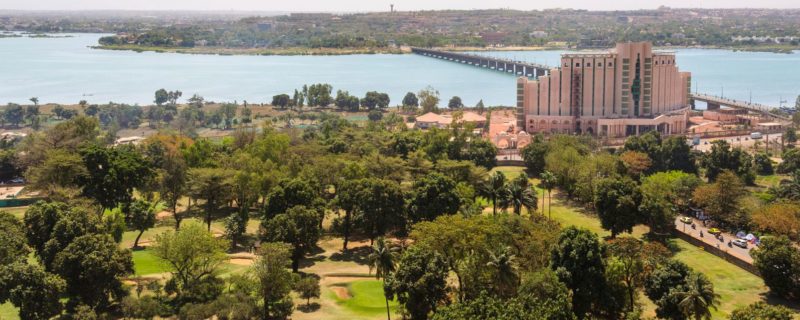 President of the Republic of Mali, Ibrahim Boubacar Keïta, opened the Dialogue, which is the second to be held in Africa.
A major focus of the four-day event is to take stock of progress in regional cooperation and individual country action on climate change since the first Structured Dialogue with Africa was held in South Africa in October 2016.
Following that event, African countries have reportedly been stepping up their response to climate change and engagement with GCF. To date, GCF has approved 28 projects in Africa amounting to $0.91 billion – ranging from country-focused, ecosystem-based adaptation to the creation of multi-country markets in energy efficiency and renewable energy.
The Dialogue includes a wide selection of GCF's African Partners including National Designated Authorities (NDAs) and Focal Points, Accredited Entities, Readiness delivery partners, private sector representatives and civil society organisations.
The forum provides a venue to promote learning among participants, with the goal of enhancing the pipeline of impactful climate projects from Africa to be considered by GCF.
Discussions will also explore the backdrop of national circumstances which guide GCF's ongoing support and assess the overall trends of financial investments across the continent. This will help in considering how to climate proof these investments and to identify specific measures to fill funding gaps.
There will also be scope during the Dialogue to explore how GCF's Readiness programme can help to fill knowledge gaps, including an understanding of the science behind climate impacts.
The GCF Structured Dialogue acts as a knowledge-sharing platform for other organisations working in the climate space.
The African Development Bank (AfDB) holds a side event on Wednesday to discuss GCF's Readiness programme. The World Resources Institute and the United Nations Framework Convention on Climate Change (UNFCCC) also host side events during the Dialogue addressing, respectively, an enhanced understanding of GCF and long-term climate finance.
Results of the Bamako event will inform and shape GCF's future collaboration with African countries on how best to promote climate action.