The Nigeria National Parks Service has appealed to the public to assist the service in facilitating the recapture of wild animals that strayed from parks due to flood incidents across the country.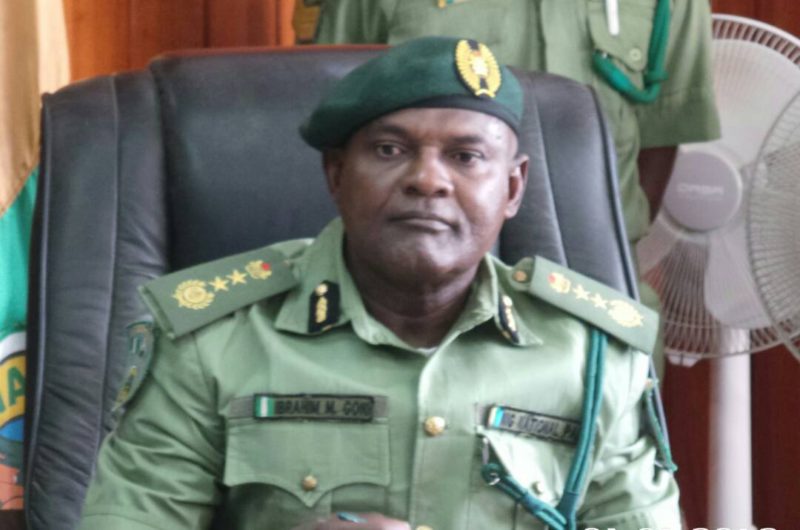 Alhaji Ibrahim Goni, the Conservator-General of the Parks Service, made the appeal in Abuja via a statement signed by his Media Assistant, Yakubu Zull, on Monday, September 24, 2018.
Goni, who sympathised with the flood victims and affected states, however, urged the general public not to kill any stray wild animal displaced by floods from wildlife parks, saying that they should instead call on experts for quick intervention.
He thanked Gov. Abubakar Bagudu and the people of Kebbi for inviting the officials of the service when they sighted four stray elephants and a calf in Danten swamp in Bagudu Local Government Area of the state.
He urged other citizens to emulate the governor in efforts to protect wildlife regardless of the location of the wild animals because of their value to a balanced and sustainable ecosystem.
"In Nigeria at present, the destruction of natural habitats continues unabated, resulting in the depletion of the country's wildlife resources.
"Several species of wildlife have been lost, while some are threatened with extinction due to factors such as climate change, human population and pollution,'' he added.
The conservator-general said that there were over 100 forest and game reserves across the country but noted that the current state of the reserves was quite unsatisfactory.
"This is the reason why the few remaining wild animals maraud with no habitat to protect them.
"The cases of a colony of chimpanzees killed in Enugu, elephants killed in Ondo and Kwara (Jebba), the marauding elephants in Ijebu Ode and the recent case of an elephant killed in Kebbi are fresh in mind,'' he said.
Goni pushed for the review of the state laws that stipulated highly insignificant punishments for the killing of endangered animal species like elephants, for example.
"The fine is a tap on the wrist for such grievous offences, so the government should review the archaic wildlife laws to come up with effective protection and management policies for wildlife resources.
"The revised laws would avert the indiscriminate and wanton killing of these species,'' he added.
By Ebere Agozie