The Dean, Faculty of Environmental Sciences, Nasarawa State University, Keffi, Prof. Nasiru Idris, has urged the present administration to embark on a comprehensive stocktaking to understand the challenges of various sectors, especially that of agriculture and environment.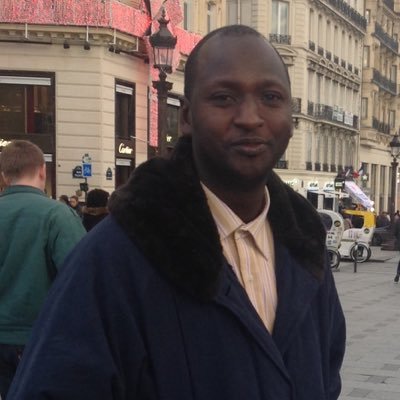 Idris, who made the call in an interview with the News Agency of Nigeria (NAN) on Monday, June 3, 2019 in Abuja, said that environment and agriculture sectors needed proper attention to achieve Federal Government's efforts in ensuring food security in the second term of the administration.
He urged the Federal Government to encourage cottage or small and medium-scale industries on value addition to agriculture commodities such as cocoa, rubber, groundnut "and numerous fruits that are being wasted during season''.
"Each local government area in the country should have at least three tractors for farmers' use during the cropping season.
"Government should provide fertilisers at affordable rates and silos in the country should be well maintained so that large food and cash crops that require storage in the rural communities will be properly preserved.''
According to him, agricultural research centres, universities and colleges of agriculture in the country should be encouraged to carry out research from time to time for better crop yield.
"Agricultural extension workers should also be provided for so that they can help farmers in the rural areas with better farming knowledge, driven by modern technology,'' he said.
On environment sector, the don said that government should also focus on how to mitigate climate change issue as a global problem that required international attention.
"Government should also focus on the three Rs of Waste Management -Reduce, Reuse and Recycle through establishment of recycling plants; sanitary landfills in major towns and cities as well as provision of incinerators in most institutions.
"There is a need to reduce gas flaring, oil pollution and land degradation in the country through carbon credit and organise afforestation programmes, while emphasising on green and 'livable' cities as against slums and shanties," he said.
Idris said that beyond the celebrations and excitement of a new government, Nigerians were expecting real positive elevation to the "Next Level" in all sectors of the economy.
He also urged the Federal Government to change the face of Abuja and its suburbs, especially in transportation to ease the pains of workers living in those areas.
"The Federal Government should go into partnership with the Nasarawa, Niger, Kaduna and Kogi state governments in the provision of railway lines from their state capitals to the FCT to ease the pains of commuters to Abuja.
"I pray for wisdom for the President as he strategises towards his Next Level and repositioning of Nigeria, and also pray for peace, progress, growth and development in our dear fatherland,'' Idris said.
By Ebere Agozie