Ghana's President, Nana Addo Dankwa Akufo-Addo, has announced that "with effect from Friday June 5, 2020, the nation will begin its first phase of the process of easing restrictions," for a return to normal life.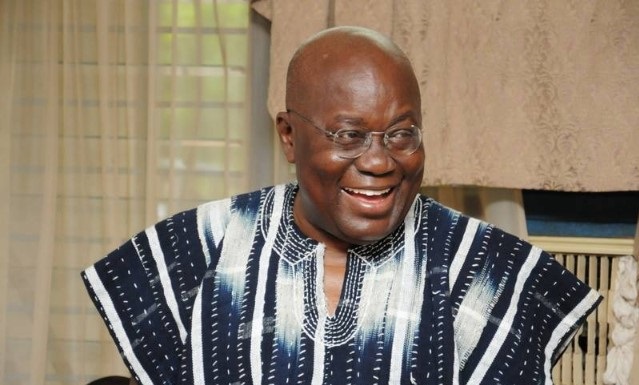 This will involve an abridged format for religious services to be held with a maximum of 100 congregants, who can worship at a time in church or at the mosque, with a mandatory wearing of face masks at all times during service and observing the one metre rule of social distancing between them.
Additionally, places of worship must have hand washing facilities and provide sanitisers, while all worshippers are to register their names and contact details. And each worship service should be done within a maximum duration of one hour.
The President gave these instructions on Sunday, May 31 during his 10th update to the nation on measures being taken to combat the spread of the coronavirus. He said religious institutions such as churches and mosques that want to open their premises to members must, firstly, disinfect, fumigate and put in place the requisite logistics needed to guarantee safe opening and operation.
Nana Akufo-Addo appealed to all religious adherents to dedicate their first worship services – in case of Muslims, Friday, June 5, while for Christian Adventists, the day will be Saturday, June 6 and for Sunday worshipers, Sunday, June 7, to pray for the nation.
According to the President, these instructions and decisions are based on consensus for "a strategic, controlled, progressive, safe easing of restrictions to get our lives and economy back to normal." This emerged from stakeholder consultations with entities in the health, labour, religious, chieftaincy, educational, hospitality, transport, sports, tourism and creative arts sectors.
He explained that the consultations were hinged on an analysis of the data gathered and the adoption of best practices and experiences of other countries that have attempted to move on in the wake of the COVID-19 pandemic.
The President further announced that, "from Monday, June 15, schools and universities will reopen to allow final year junior high, senior high and university students to resume classes ahead of the conduct of their respective exit examinations." He said this agreement was reached after dialoguing with the Teachers Unions and, therefore, expressed his gratitude to them for their co-operation.
Accordingly, final year university students are to report to their universities on June 15; final year Senior High School students (SHS 3), together with SHS 2 Gold Track students, will report on June 22; and final year Junior High School (JHS 3) students will go on June 29. All other schools not managed by the Ministry of Education are to reopen on June 15 to complete their exit examinations.
Modalities for classroom teaching and learning are as follows: JHS 3 classes will comprise a maximum of 30 students; SHS classes a maximum of 25 students; and university lectures will take place with half the number of students for each lecture.
President Akufo-Addo said that before the opening of schools and universities, the Ministry of Education, and the heads of public and private educational institutions will fumigate and disinfect their institutions. Furthermore, the Ministry of Education will provide each student, teacher, and non-teaching staff with re-usable face masks.
It should be noted that non-final year students will not be affected by this schedule for the reopening of schools.
"All other educational facilities, private and public, for non-final year students, will remain closed," he stated, adding that "the Minister for Education, in the coming days, will outline, in detail, the specific guidelines for the safe reopening of our schools and universities."
Also relaxed are restrictions for burials, public eating places, weddings, conferences, workshops and political activities.
"Private burials, now with a maximum of 100 persons can continue to be performed. Restaurants, providing seated services, can operate under appropriate social distancing arrangements and hygiene protocols. Individual, non-contact sports can go ahead. Conferences, workshops, weddings, and political activities, except rallies, can now take place," the President said.
He said compliance to social distancing and hygiene protocols would be monitored by regulatory agencies.
"Let me also state that regulatory agencies will undertake random checks to ensure conformity with these rules, and the security services will be tasked to enforce them," and warned that "should any institution fail to adhere to these directives, its activity will be immediately prohibited, and relevant sanctions applied."
Nana Akufo-Addo indicated that all other gatherings that involve large numbers of people within very close proximity are restricted until July 31, stating that: "I have, by Executive Instrument, extended the suspension of the remaining public gatherings, as set out in E.I. 64 of March 15, until July 31. In here, I refer to the suspension of sporting events, nightclubs, cinemas, drinking spots, bars, beaches, festivals, funerals, political rallies, and large religious gatherings such as crusades, pilgrimages and conventions."
On international travel and transportation, President Akufo-Addo declared: "Our border, by air, land and sea, remains closed until further notice for human traffic." But exemption has been made for Ghanaians stranded abroad. "… special dispensation is going to be given for their evacuation back to Ghana, where they will be subjected to the mandatory quarantine and safety protocols," he explained.
The President pointed out that this greater freedom comes greater responsibility and demands all to be vigilant.
"The introduction of this phased opening up of our country means that each and every one of us must continue to remain vigilant, and respect the enhanced hygiene and social distancing protocols that have become part and parcel of our daily routine over the last three months," and stressed: "We cannot afford to let our guard down, and ruin the successes we have chalked over this period."
President Akufo-Addo did not lose sight of the possibility of a potential surge in infections and said that, as a precautionary measure – existing national, regional and district response teams, have been strengthened with the support of the security forces, to step in to deal with any eventuality.
He added: "We will continue to learn, review and adjust where and when we need to do so. We will only proceed with this staggered opening up of our country when it is safe to do so."
By Ama Kudom-Agyemang