For the 27th time, the UN climate talks appear to have failed to directly address the biggest driver of the climate crisis: the production of gas, oil and coal. This is despite newfound momentum amongst world leaders who have called for the phase out of all fossil fuels inside the conference walls and beyond.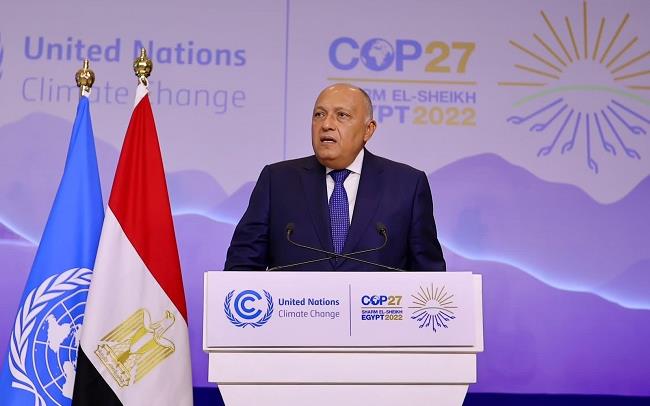 In a historic move in Sharm El Sheikh, COP27 created a loss and damage fund to support communities most impacted by the climate crisis.
Since 1992 at the Rio Earth Summit, developing countries have been calling for this loss and damage facility without success.
On Sunday, November 20, 2022, developing countries praised the deal, but now say the fund needs money to be operational.
While the agreement to establish a loss and damage fund represents immense progress for vulnerable nations who have been calling for finance to address the impacts of climate change for many years, the win has been tagged "bittersweet" by observers, who fear that the failure to address the root cause of loss and damage through agreeing to phase out oil, gas and coal will mean more loss and damage in future.
Responding to the COP27 loss and damage fund outcome, Mohamed Adow, Director of energy and climate think tank Power Shift Africa, said: "COP27 has done what no other COP has achieved and created a loss and damage fund to support the most impacted communities of climate change. This has been something which vulnerable countries have been calling for since the 1992 Rio Earth Summit and has been a part of the formal negotiations since COP19 in Warsaw in 2013. Countries have also agreed the process for working out its funding.
"To quote the Three Lions England football song, after 30 years of hurt, climate action is finally coming home on African soil here in Egypt.
"At the beginning of these talks loss and damage was not even on the agenda and now we are making history. It just shows that this UN process can achieve results, and that the world can recognise the plight of the vulnerable must not be treated as a political football.
"It worth noting that we have the fund, but we need money to make it worthwhile. What we have is an empty bucket. Now we need to fill it so that support can flow to the most impacted people suffering right now at the hands of the climate crisis."
However, on a global fossil fuel phase down, he added: "it's sad to see countries just copying and pasting the outcome from last year's COP26 in Glasgow. It's deeply saddening that countries couldn't agree to commit to a phase down of all fossil fuels, not just coal, as contained in the Glasgow Pact. The science is clear, the impacts are getting worse, and we know that renewables are the future. Polluting countries need to leave coal, oil and gas in the ground if we're going to keep global heating from running out of control.
"The other big story from COP27 that is flying under the radar is that, for the first time, countries have sent a clear signal calling for the reforms of multilateral development banks to support climate compatible development. This pivotal decision will go a long way in de-risking investments, make capital affordable and unlock trillions in climate finance."
Nnimmo Bassey, Director, Health of Mother Earth Foundation (HOMEF), said: "Negotiations at COP27 willfully played down on the climate emergency and sought ways to kick the fossil can down the street, loading climate action burden on the victims. The COP kicked, screamed and resisted calls for a phasing out of fossil fuels.
"On the matter of Loss and Damage, the COP merely offered a fig leaf, a call for a committee for more talks while communities drown in floods or fry in droughts.
"At Glasgow the COP with its call for "phasing down" coal showed that it has become an arena for wordsmiths. At Sharm they urged the use of fossils with some measures of "abatement," essentially opening the door for more false solutions.
"It is a shame that climate debt is still not in the negotiations and wars are still not called out as climate destroyers. Until the world gets serious about historical and current pollutions the COPs will remain mere whispers in a time that requires loud actions.
"COP27 was touted as the 'African COP', the outcome confirms that this was just another COP with nothing substantial in terms of reparations for centuries of harms and ongoing ones."
Congratulating world leaders on the loss and damage fund, Mithika Mwenda, Executive Director, Pan African Climate Justice Alliance (PACJA), said however that work is only just beginning.
He said: "There is one thing having the Fund, and another thing having money. We have many Funds starved of money, and this Fund should not go that direction."
Mitzi Jonelle Tan, Youth Advocates for Climate Action Philippines, stated: "We have always known that the COP would not deliver what we really need to address the climate crisis and, unfortunately, we've been proven right. Instead of planning to phase out all fossil fuels through a just transition, most governments are talking about buying and selling imaginary carbon units. We need to refocus on what really matters – making sure we keep the fossil fuels in the ground."
Alex Rafalowicz, Executive Director, Fossil Fuel Non-Proliferation Treaty, said: "This COP has been stuck in slow motion on addressing fossil fuels when in the real world the climate crisis has shifted to hyperspeed. There were more lobbyists from coal, oil, and gas companies than there were delegates from Pacific Islands, which explains why the urgent call from Tuvalu and Vanuatu for a phase out of all fossil fuels was ignored and loopholes in the favour of industry were adopted.
"These UN conferences can only ignore the reality for so long. Already Indigneous nations, countries like Colombia, cities, the private sector and millions of people are planning for the shift off coal, oil, and gas to a clean energy future. In the coming year the call for a new international treaty focused on the fast and fair shift off fossil fuels will only intensify."
Ina Maria Shikongo, FFF Namibia, #SaveTheOkavango, stated: "While the COP decision emphasises a 'scaling-up' on renewable energy, its failure to include an unabated call for phasing out all fossil fuels means this is no more than a mediocre cut and paste of what was agreed last year in Glasgow. The global fossil fuel energy crisis is resulting in a renewed scramble for Africa, and its fossil gas – bad news for every single country on the planet. At least, thanks in large part to G77 and civil society, funding arrangements for loss and damage is at last a reality. This is a victory for us. I had hoped African leadership would rise to the occasion. But once again, all of our leaders seem to be abandoning us in favour of local, political and national interests.
"Thankfully, the COP has seen strong grassroot leadership, pressuring weak global political leadership as time runs out. The future of the planet faces the desert heat delegates felt in Sharm El-Sheik. This was and is our present, and is the future of the developed world, if we don't come together and act as one."
Osver Polo, Movimiento Ciudadano Frente al Cambio Climático, said: "This COP is another failure that demonstrates the limits of this negotiating space to address the root cause of the climate crisis – fossil fuel production – and put in place solutions – clear financial support to the most impacted countries and investments in renewables. However, we have seen some countries fighting to phase out oil, gas and coal, such as Tuvalu, which called for a Fossil Fuel Non-Proliferation Treaty. It joins its neighbor Vanuatu, another Pacific country, a region highly vulnerable to the climate crisis impacts. A call that must be answered by the governments of Latin America, home to the Amazon, an area that must urgently exclude oil production if humanity is to be preserved."
Dean Bhekumuzi Bhebhe, Campaigns Lead for Power Shift Africa, said: "COP27 reiterates the long history of colonial exploitation of Africa. It served the fossil fuel industry and government elites to cement new pacts to continue to reap ever more indecent profits. As long as Global North countries avoid cooperating and instead continue to feed the climate threat, no just transition is possible, neither for Africa, nor for the planet."
Priscilla Achakpa, Global Director, Women Environmental Programme (WEP), said: "While I celebrate the creation of the loss and damage fund to support vulnerable and impacted communities, the leadership of African women and girls, the indigenous people, grassroots organisations and communities from developing countries, and civil society networks around the world who have really pushed for the establishment of the funds, I strongly believe that the funds must deliver resources to communities, grassroots women and youths organisations whose lives and livelihoods are being devastated at increasing rates due to climate-induced loss and damage. I remain deeply frustrated by the decision under the Gender Action Plan and the total lack of substantive review that occurred especially for the implementation phase of the gap.
"We negotiated nights and days for hours, but we could not get what is needed to urgently progress on gender-responsive climate action, that meets the needs of women and girls including the Indigenous women, but instead, we got the weakest of texts, in relation to finance. Gender equality seems to be a sideshow, and an add on to 'win' to the list of COP outcomes but not a real commitment for gender just climate solutions and implementation. We are not going to give up on gender but shall continue to advocate until our demands are met."
Prof. Chukwumerije Okereke, President, Society for Planet and Prosperity Nigeria, said: "Africans and climate justice campaigners were successful in highlighting the justice dimension of climate change which has been consigned to the back seat since Paris. The creation of the Loss and Damage Fund is a poignant testimony of the successful campaign by Africa and climate justice campaigners.
"This Fund is long overdue as poor countries have long been bearing the impact of climate crisis imposed on them by the rich. It is important that we understand that the loss and damage fund is not charity but based on climate justice."
Phillip Jakpor of Corporate Accountability & Public Participation Africa (CAPPA) said: "It is good news and testament to the fact that people power really works. In as much as the framework for the necessary speed to get the funds to developing countries and frontline communities that are currently in the throes of the climate crisis is yet to be hammered out, we believe this last-minute win against the rich polluting countries is commendable. All through the duration of the negotiations, climate justice activists and indigenous people were unrelenting in making their voices heard."
David Michael of GIFSEP said: "It's a win for all especially for the vulnerable and impacted communities around the world. I wish the loss and damage fund is operational already so that the thousands of Nigerians who are impacted by the floods this year, many of whom are still in different internally displaced person's camp across the country with a near zero hope of rebuilding their lives, can benefit.
"t is better late than never and also a tastament to the fact that despite our national and economic differences, we can come together as one world to solve the climate crises. We must quickly as a matter of urgency set up structures to operationise the loss and damage fund because climate disasters are not waiting. World leaders know exactly what to do, we don't have to wait for another COP. Let's do it."