UN Secretary-General, Ban Ki-moon, has expressed optimism that the ongoing climate change summit in Paris will produce a universal and binding agreement.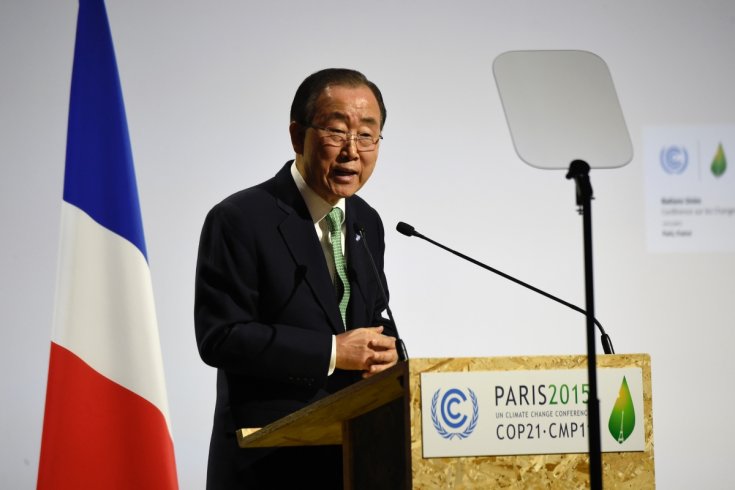 He made the disclosure on Sunday (December 6, 2015) while speaking to media executives during a visit to the research vessel, Tara.
According to him, there was a strong commitment demonstrated by the over 150 world leaders, including President Hollande of France, at the conference last week.
"I am optimistic and confident that we will have a universal and ambitious agreement," he disclosed when asked how he felt the conference would end. "I sincerely hope that our world leaders, our negotiators, our ministers will adopt a strong, ambitious, universal climate change agreement. There is no time to lose."
He added: "I am urging member states to look beyond their national boundaries. Climate change does not respect national boundaries. It impacts all throughout the world and, therefore, we have to have a global vision, global solidarity. The sea level is rising. Global temperatures are warming. This year, 2015, is the warmest year in human history. Therefore, there is not time to lose. We need to take action now. The time for action is now."
According to him, for 10 years, Tara has sailed the oceans, monitoring the marine changes in the ocean, particularly degradation of marine environment.
"They (the vessel and crew member scientists) have been measuring and providing data to our scientific community so that we can better address climate change. It is important that we must preserve our oceans healthy so that we can have a healthy and prosperous planet. Our planet is 70% oceans. It is the basis of our life," Ban Ki-moon added.