Coconut trees may soon go into extinction in Lagos State, if residents failed to desist from cutting the trees without replanting, Dr Olayiwole Onasanya, Permanent Secretary, State Ministry of Agriculture, has warned.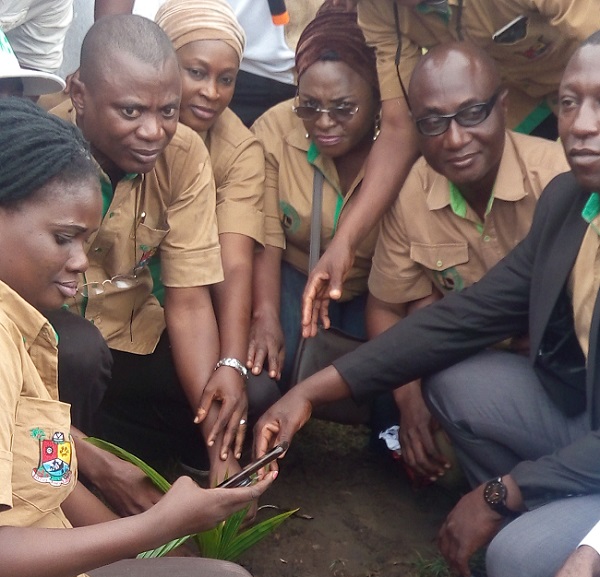 Coconut trees growing along coastlines are also being washed away as a result of ocean surges and coastal erosion.
Onasanya fears that, in 50 years' time, the state may completely run out of coconut trees.
He spoke on Monday, September 2, 2019 during the World Coconut Day Celebration organised by the African Coconut Heritage Initiatives in Badagry, Lagos.
The theme of the World Coconut Day 2019 is: "Coconut for Family Wellbeing".
Coconut, it was gathered, holds a major significance for the people and residents of Badagry, a coastal town in the Badagry Local Government Area of Lagos.
Besides once being a money-spinner for people of the community, edged in between Lagos and Seme Border, Benin Republic, history has it that the community's affinity with the fruit dates back to 1845.
This was when the first set of white settlers established the first coconut plantation in the town.
For years, the fruit has been synonymous with the community since it enhances both its cultural heritage and the people's economy.
Onasanya, represented by Mr Dapo Olakulehin, the General Manager, Lagos State Coconut Development Authority (LASCODA), said that the Badagry Marina was full of coconut trees in 1960 and 70s, "but now, there is no coconut tree in that place again''.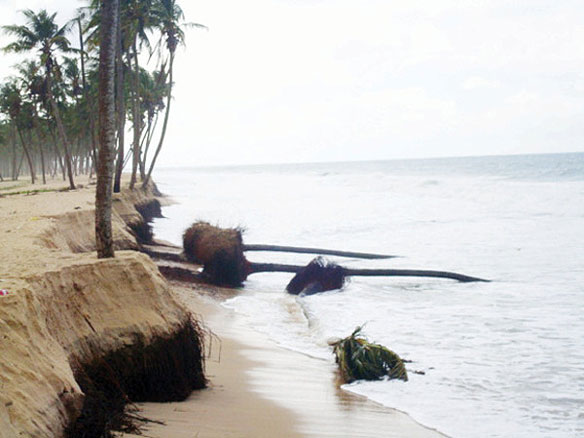 "So, if we don't want anything like that to happen, we must rise up and start planting coconut tree now.
"People are cutting the trees, fine; I won't say they should not, because if a Coconut tree is not producing up to 100 nuts in a year, this means it outgrown its usefulness, they can cut it.
"What we are saying is that if you cut one plant one back. If some people did not plant the one that you cut, you cannot get the one you are cutting.
"So, plant another one for the generation that will come," he said.
Onasanya said that the tree was the symbol of the state, saying though the country was blessed with the tree, but they were not taking the advantage of coconut tree.
"We have more coconut trees in Badagry than Sri Lanka, but we are not making use of them.
"We are destroying the trees which are supporting economics of other countries in the world," he said.
Onasanya said the benefits of coconut tree include health, economic and environment, advising people to cultivate the habit of planting trees.
Also, Setonji Koshoedo, a former member House of Representatives, urged the state government to give out coconut tree seedlings free to people to encourage planting of the tree.
Koshoedo said some farmers could not afford N1,000 per seedling, the rate at which government sells them.
In his remarks, Prince Doheto Mesi, the President, African Coconut Heritage Initiatives, an NGO, said that Nigeria was ranked 17th coconut producer in the world.
According to Mesi, Nigeria is producing about 348,000 metric tonnes of coconut yearly out of one million tonnes, creating a deficit of 616,000 metric tonnes.
"As a nation, this should be a source of worry for all stakeholders and also provide a huge opportunity for massive investments in the coconut subsector in Nigeria.
"It calls for concerted efforts to reverse the trend positively," he said.
Mesi said that trees must be planted to increase the present vegetal cover in Lagos to curb the trend of environmental degradation, pollution and greenhouse effects.
He said that his NGO always demonstrate the drive for more production by planting coconut seedlings yearly since 2013.
According to him, since 2017, we have so far planted over 2,000 seedlings in different locations in Badagry.
By Raji Rasak