Climate change is set to cause frequent flooding, rising sea levels, major loss of glaciers and thawing of permafrost, a UN science panel warned in a report issued on Wednesday, September 25, 2019.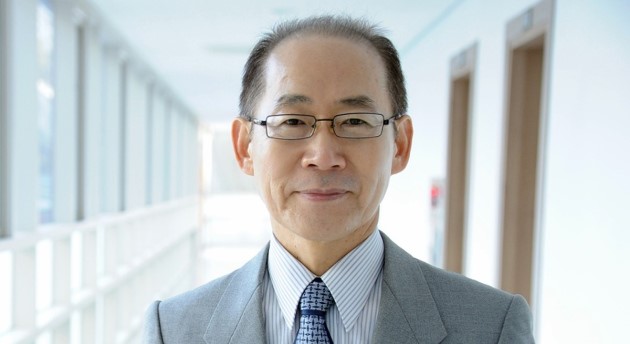 The Intergovernmental Panel on Climate Change (IPCC) Chairman, Hoesung Lee, said this as he launched the report on the state of the world's oceans and frozen regions.
The consequences will be worse the quicker temperatures rise, so governments need to take "urgent and ambitious" action to curb emissions, IPCC report said.
Extremely high sea levels that currently occur once every 100 years are likely to hit many low-lying megacities and small islands annually by 2050, even in a reduced emissions scenario, the IPCC said.
On average, the world is likely to face a sea level rise of 43 centimetres by the year 2100 in the lowest of four global warming scenarios considered in the report, compared with 84 centimetres in the highest scenario.
The UN panel's report, drawn up by 104 experts from 36 different countries, is based on a review of almost 7,000 scientific publications.
Representatives of the 195 IPCC member countries met from Friday to Tuesday in Monaco to finalise it.
Hours ahead of the release of the report, French President Emmanuel Macron said that it contained "naked and stubborn" facts.
"We are losing the battle,'' he told the UN General Assembly in New York on Tuesday.
His warning was echoed by Lee.
The panel's latest reports all showed humanity in a race between "the human, the ecosystems' ability to adapt and … the speed of impact of climate change,'' Lee said.
"And this report, as well as the previous land report, indicates that we may be losing in this race,'' Lee warned.
The European Commission welcomed the report, saying it provided policy makers with a strong scientific basis for action.
"Oceans can only remain healthy if we limit global warming to 1.5 degrees Celsius,'' three EU commissioners said in a joint statement.
"The EU, therefore, continues to urge for an ambitious implementation of the Paris Agreement.''
The IPCC said that the Greenland and Antarctic ice sheets are set to lose mass at an increasing rate throughout the 21st century and beyond.
Other glaciers around the world are projected to lose between 11 and 25 per cent of their ice in the lowest emissions scenario, or between 25 and 47 per cent in the highest scenario.
For parts of the Antarctic ice sheet, it is possible that irreversible change have begun, co-author, Valerie Masson-Delmotte said.
Arctic sea ice was also thinning and shrinking, but the process could be stopped if global warming was stabilised, she added.
The highest emissions scenario would see permafrost within three and four metres of the Earth's surface decline from 49 per cent to 89 per cent, potentially releasing tens to hundreds of billions of tons of additional greenhouse gasses that are currently trapped.
"Lower emissions scenarios dampen the response of carbon emissions from the permafrost region,'' the report noted.
Global warming, likely exacerbated by ocean acidification and human activities such as fishing, is also projected to cause a decrease in the biomass of marine animals and the potential fisheries catch.
The effects will be worse as temperatures rise, with the tropics worst hit, the report said.
"The key to protect our marine life is to reduce our greenhouse gas emissions as soon as possible at an important pace,'' Masson-Delmotte said.
"Taken together, these changes show that the world's ocean and cryosphere frozen regions have been taking the heat for climate change for decades,'' IPCC Vice Chairwoman, Ko Barrett, said.
"The consequences for humanity are sweeping and severe.''
In addition to action on emissions, resilience and social safety nets for poor and disadvantaged communities would be a vital part of the response, co-author Debra Roberts said.
The report comes weeks after the IPCC warned that on land, climate change brought a high risk of drought, wildfires, thawing permafrost and unstable food supplies.
The panel warned in October 2018 that limiting global warming to an average temperature rise of 1.5 degrees Celsius above pre-industrial levels is only possible with "rapid, far-reaching and unprecedented changes''.
The IPCC is a UN institution with 195 member states.
Its reports aim to summarise scientific knowledge on climate change and offer advice to policy makers.