The Chief Executive Officer (CEO) KAD ICT Hub, Mr Yusuf Bashir, says the initiative will bridge digital gap and entrench a culture of innovation in Kaduna State.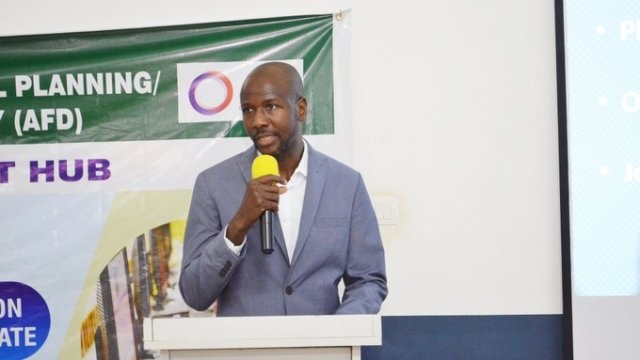 Bashir in a statement in Kaduna, the state capital, on Sunday, April 25, 2021 said the initiative would also provide access to weather data and forecasting models through digital applications.
He said that the efforts would address climate change and provide ICT solutions to public and private enterprises in Nigeria and West Africa.
He explained that the weather data would be provided in partnership with two innovative companies, Copernic Space and Kanda Weather from the U.S. and Canada, using blockchain technology.
He said that the companies had inaugurated a platform that would enable access to live weather for West Africa.
According to him, the blockchain based solution will increase efficiency of African farmers and may become a significant tool to fight climate change and hunger.
He added that the platform would serve not only the agricultural sector but also insurance, governments, research institutions, and more.
He said that the KAD ICT Hub would use the platform and data to offer various solutions to the public and private sectors in the region.
He said that the hub had partnered with the Kaduna State University, Airforce Institute of Technology and other universities in the country to utilise the platform as a research environment for the institutions and students.
"Widespread access to real-time satellite data could become one of the most ground-breaking methods of fighting droughts, fires, and other climate change in Africa and across the world.
"Access to weather data and forecasting models through convenient digital applications will facilitate decision-making in agriculture and provide direct and democratised access to critical data," he said.
On his part, the CEO of Copernic Space, Grant Blaisdell, said that Copernic Space and Kanda Weather would deliver African weather data for applications in the region.
Blaisdell added that the partnership would also work to build commercial offerings for insurance companies who put a big focus on analysing potential hurricane risks that originate near the African coast.
"From the beginning we are looking to show how truly wide the applications and benefits are of such data when provided in an easily accessible manner.
"By applying new models and technologies such as blockchain, we can unlock benefits for users around the world," he said.
He said that Copernic Space allows players of all kinds to access and manage space assets such as satellite data, internet protocol and software under one roof while opening the market to millions globally.
Blaisdell said that powered by smart contracts and token models including non-fungible tokens, Copernic Space facilitates transactions along with space asset transfers such as data licenses between users.
He added that the company provides a decentralised system that removes them from being a custodian or intermediary when it comes to data or value.
"We are also working with Kanda to structure data into commercial sets that can be acquired or requested on demand on the Copernic Space marketplace by users around the world," he said.
Mr Nicolas Lopez, Kanda Lead Engineer, said that it was great working with Copernic Space and the KAD ICT HUB to teach students how to collect data and develop interfaces for forecasts.
"We've seen a lot of excitement in space technology and climate monitoring, and it is our mission to continue building low-cost solutions that can be applied anywhere in the world," Lopez said.
By Philip Yatai