Stakeholders present at the Climate Development for Research forum have asked the government to mandate greening in all houses in high density areas.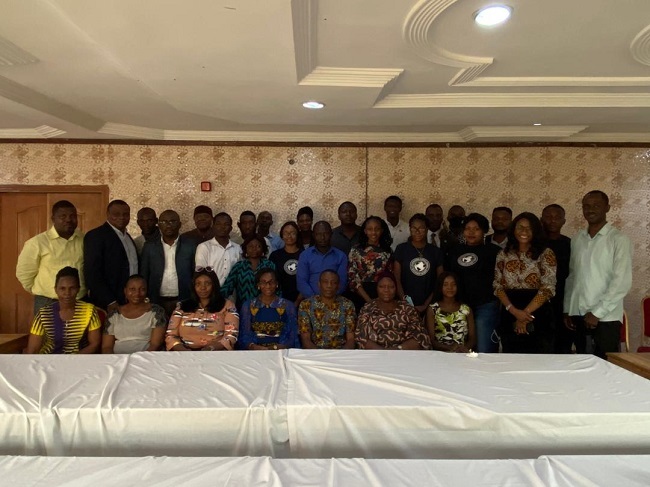 Making this call during a stakeholders forum on climate adaptation in Informal Urban Settlement organised by the Federal University of Technology, Akure (FUTA) in collaboration with the International Climate Change Development Initiative (ICCDI) on Thursday, December 3, 2020, Dr Muyiwa Adegun, one of the researchers, underlined the need for the creation of a policy to ensure that all houses in high density states have a form of greening.
Dr. Adegun, who acknowledged that the government is working further, urged the authorities to step-up in the aspect of policy creation and implementation in climate change and climate adaptation.
"Government is doing something but not enough. There are a couple of areas we need to step up in terms of policies and even in implementing the existing policies.
"In relation to climate adaptation, part of what we did in this project was to develop practical greening system and it is something I think should go into policy.
"Lagos here and in other places where density is high, there are a lot of houses without any form of greening and that is not good. We should create a system where we mandate houses to have some form of greening, even when we have no landing it can be radical.
"I want to see that go into policy and it is becoming widespread.
"What we need is behavioural change, everybody needs to change; stop throwing thrash on the street and learn to take care of your waste.
"We need behavioural change I think that is just the basic, everyone including the rich and the poor," Dr Adegun said.
Also speaking at the stakeholders' forum was Dr Peter Elias, a lecturer at the Department of Urban Study Group, Department of Geography, University of Lagos, Akoka, who urged the government to work towards engaging the slum settlement to help find a sustainable solution to the climate change challenges they face in their area.
The Climate Research for Development project focused on examining means to further strengthen climate adaptation in coastal zone informal settlement.
Stakeholders present at the forum include representatives of the National Emergency Management Agency (NEMA) and Lagos State Urban Renewal Agency (LASURRA), amongst others.