The Chilean government announced in mid-September that it will issue official recognition for all public and private institutions who registered on its new Carbon Footprint Platform, HuellaChile, and who have independently reported and verified their greenhouse gas (GHG) emissions by October 28th.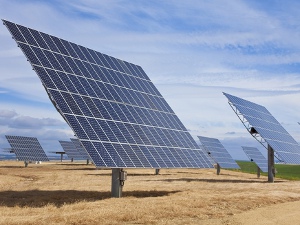 Launched in 2015, HuellaChile aims at scaling up voluntary emission reporting by businesses, industries, public institutions and municipalities. The United Nations Development Programme (UNDP) office in Chile was one of the 35 institutions who recently joined through the "leading by example" campaign. The validation process of the GHG values obtained by those institutions is expected to be achieved before the end of 2016.
The platform incorporates all key sectors, and was developed with support from UNDP LECB Chile. A key benefit of "HuellaChile" is a standardised reporting framework to simplify emissions reporting. Another benefit is that of technical support for the design and implementation of mitigation plans, which allows companies or institutions to improve their performance on environmental issues.
"HuellaChile" was designed over 2013-14 through extensive collaboration with private sector companies. This process included awareness raising/capacity building workshops, as well as a trial run during the launch of a prototype platform where firms could participate in pilot testing on a cost-free basis. Forty-three companies and institutions joined the pilot testing and later participated in focus group discussions to identify possible improvements related to the design of incentives for participation from a private sector perspective.
The platform has since expanded from private to public entities and has been rolled out in 12 cities across the country. During this process, 359 people from local governments, public offices and companies were trained and certified in the use of HuellaChile. A new technical and institutional coordinator at the Ministry of Environment is now identifying further improvements and outreach opportunities for the platform.
HuellaChile was developed with the support of UNDP's Low Emission Capacity Building Programe through generous contributions by the European Union the German Federal Ministry for the Environment, Nature Conversation, Building and Nuclear Safety (BMUB) and the Australian Government.