A volcano on the Indonesian resort island of Bali erupted days after authorities lowered its alert level one notch, an official said on Tuesday, February 13, 2018.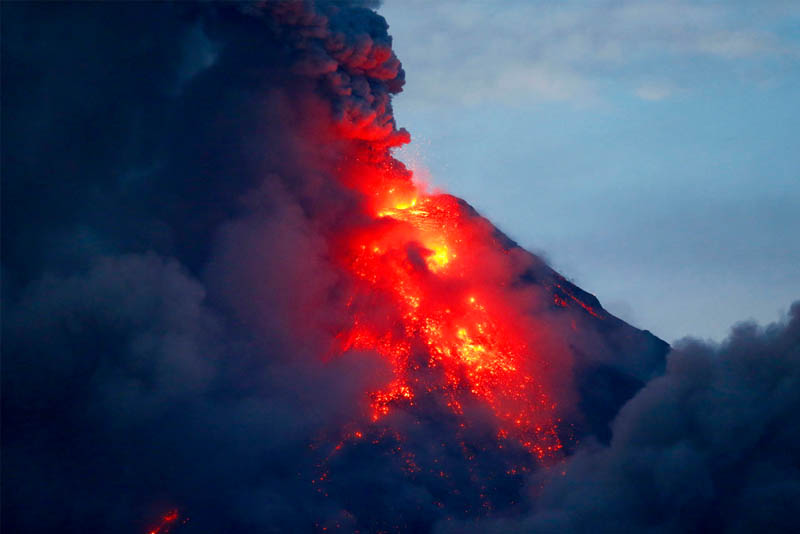 The spokesman for the National Disaster Management Agency, Sutopo Nugroho, said Mount Agung spewed grey ash 1,500 metres into the atmosphere.
Nugroho, however, said that there were no casualties.
On Saturday, authorities lowered the volcano's warning level one notch from the highest level after a steady decrease in activity.
The exclusion zone was reduced from 6 kilometres to 4 kilometres, allowing thousands of people who had stayed in temporary shelters to return home.
"But about 15,000 evacuees remained in the shelters, too afraid to return to their homes near the volcano,'' Sutopo said.
Authorities raised the warning alert to the highest level on Nov. 22 and ordered the evacuation of people living nearby following two days of eruptions.
The 3,031-metre Mount Agung's last deadly eruptions occurred in 1963 and 1964, during which 1,200 people were killed.
Report says Indonesia sits on the so-called Pacific Ring of Fire, an area known for seismic upheavals and volcanic eruptions.