The United States Agency for International Development (USAID) says 5,400 agro-inputs dealers and farmers have benefitted from its three million dollars Feed the Future Nigeria Agro-Inputs Activity.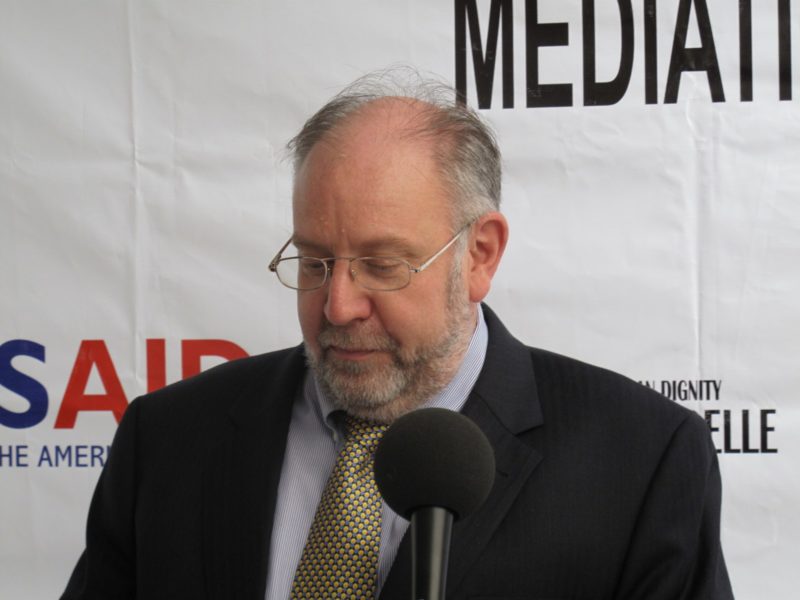 The Nigeria Mission Director of USAID, Stephen Haykin, said in a statement in Abuja that the three years Agro-Inputs Activity had built approximately 1,400 agro-inputs dealers and 4,000 smallholder farmers.
Haykin said: "It demonstrated the productivity-enhancing technologies of Urea Deep Placement and soil and crop specific fertiliser blends.
"The activity worked with microfinance institutions to improve access to credit and easing the burden normally faced by farmers during the planting season.
"Through this partnership, 60 per cent of beneficiary farmers and agro-inputs dealers were able to access finance to grow their businesses."
He said that the Activity had also strengthened the private sector-led agricultural inputs market in Nigeria.
Haykin said that it had helped to provide extension advisory services to farmers and to compensate for a shortfall of public extension agents in the Federal Capital Territory and seven target states.
He said that the interventions focused on maize, sorghum, rice and cassava value chains.
The director explained that the Agro-Inputs Activity had strengthened the capacity of the Federal Ministry of Agriculture and Rural Development.
He also said that the scheme had helped to regulate the agro-inputs sector and improved the entrepreneurial capacity of agro-dealers to extend their networks to rural areas.
Haykin said that the activity had helped to increase smallholder farmers' demands for high-quality inputs, technologies and good agricultural practices.
He said that it had also helped to empower women and youth farmers to access inputs and new technologies.
According to him, the scheme has strengthened the private sector-led agricultural inputs market, which enabled farmers to access quality inputs and increase their agricultural productivity.
"We are heartened to see that the strong actions of Government of Nigeria and other stakeholders have fortified these gains, and we are confident that we will continue to see progress," he said.