Forty-one communities in the six states of the northeast geopolitical zone are benefiting from the Federal Government's emergency response plan to scale up sanitation and health programmes.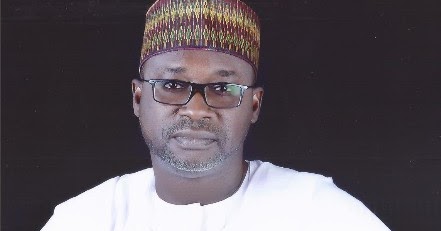 Mr Emmanuel Awe, the Director of Water Quality Control and Sanitation, Federal Ministry of Water Resources, made this known on Thursday, January 25, 2018 in an interview with News Agency of Nigeria (NAN) in Abuja.
The states are Borno, Bauchi, Adamawa, Taraba, Gombe and Yobe.
Awe said that the intervention had increased sanitation and hygiene practices among returnees from Internally Displaced Persons (IDPs) camps and residents of their host communities.
He said that the ministry had made provision for the award of contracts for water schemes, saying that the selected local government areas were those with large numbers of host communities of the IDPs.
"The ministry has commenced the sinking of boreholes in different communities for returnees in the six northeast states.
"We are also helping in rehabilitation of the communities, while helping in providing water and sanitation services to host communities that received those who were displaced by the Boko Haram insurgents.
"We have also made provision in the 2018 budget for the continuation of construction works in the northeast states,'' he added.
Awe said that the step was necessary as Nigeria could not afford to rely only on development partners to intervene in rebuilding the communities.
He said that the ministry was ensuring that the returnees and host communities had access to basic needs such as water and sanitation facilities.
"The ministry had budgeted N1 billion for water and sanitation interventions, through the provision of hygiene kits and overall goal of health promotion," he said.
The director said that efforts were underway to construct boreholes and provide sanitation facilities in the communities to improve the people's living conditions.
Speaking on the UN humanitarian response plan budget of $1 billion for water, sanitation and hygiene (WASH) programme, Awe said that the ministry was the lead agency, working in partnership with UNICEF.
He said that the intervention was part of the partnership between Nigeria and the UN, which was aimed at re-integrating the people of the north-eastern states, who were hitherto ravaged by the Boko Haram insurgency.
Awe said that the ministry was currently using its annual budgetary allocation to finance intervention projects in the northeast states.
He gave an assurance that the Federal Government would always implement policies and programmes that would improve the lives of the citizens.
By Tosin Kolade