Over 20 riverine communities located in Ekeremor and Southern Ijaw Local Government Areas (LGAs) of Bayelsa State have cried out over the blockage of the waterways by water hyacinth, saying it has made traveling along the waterways a nightmare.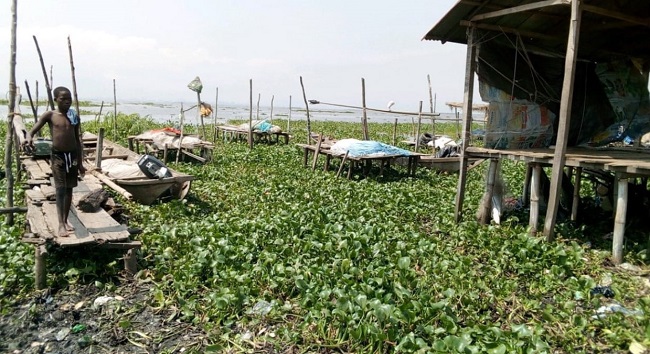 The communities, who also expressed the fears that electoral materials might not arrive on time on election day as a result of the difficulty in navigating the waterways, appealed to the Niger Delta Development Commission (NDDC) to intervene.
The affected communities include the headquarters of Ward 11 in Ekeremor LGA, Egbemo-Angalabiri, Koromotoru, Azagbene, Agbibiama, Ngoloba, Tutuama, Derifamoama, Uguwa, Kolotoru, Club Creek, Tunu, and Opukushi, all in Ekeremor LGA.
In Southern Ijaw LGA, the communities affected include Azagbene, Ukpapupu 1&2, Gbaruan, Afitubu, and Euobou communities.
Addressing newsmen in Yenagoa, the state capital, on Monday, February 20, 2023, the Paramount Ruler of Koromotoru Community, King Mike Alfred, called for intervention from government and NDDC.
"Even when there is no water hyacinth, each time there is an election and materials are distributed by INEC, they arrive around 12 noon or 1pm.
"Now that these snags are there blocking the waterways totally, market women, fishermen and travellers are finding it very difficult and are stranded day and night.
"The communities have no funds to clear the water ways. The only agency that can help us is the Niger Delta Development Commission (NDDC) because it is in their responsibility to clear waterways.
"So if they don't do it, we may likely not participate in the elections at the stipulated time and INEC cannot do otherwise," Alfred said.
He pleaded with the NDDC to intervene to save the situation and the people from being disenfranchised.
By Shedrack Frank