Zimbabwe's environmental minister on Tuesday, May 23, 2023, said the government would closely regulate voluntary carbon offset trading in a bid to curb greenwashing and ensure benefits for local communities.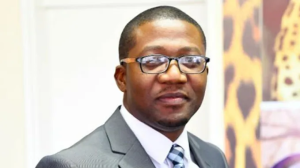 Mangaliso Ndlovu, environment and climate minister, said the global $2 billion voluntary carbon offset market involves companies buying credits from emission-reducing projects such as renewable energy or planting trees to offset their own emissions.
According to the minister, Zimbabwe organisations operating carbon credit projects in the country were largely unregulated as they were only registered with local councils and traditional community leaders.
Ndlovu said as a result, there is no reliable data on the size of Zimbabwe's carbon market.
He added that the government now wants all carbon projects to be registered with authorities within the next two months.
According to the minister, it will take 50 per cent of all revenue from carbon projects, with foreign investors limited to 30 per cent and the balance of 20 per cent going to local communities.
"We are determined to make sure that climate finance resources, meant to empower the country, accrue to the most deserving. We do not want instances of climate washing," Ndlovu said during the launch of the new carbon market policy.
Carbon Green Africa (CGA), a Zimbabwean company which has partnered with Switzerland's South Pole in the 785,000-hectare Kariba forest protection project which has sold 23 million carbon credits since 2011, said it was waiting to see how the new policy would impact existing projects.
CGA hopes the carbon revenue rules will encourage greater community involvement in conservation projects, it's managing partner Charles Ndondo told Reuters.
"We need to see the money going to the respective communities so they don't continue decimating forests if they understand that they will be deriving benefits from them," Ndondo said.