Zimbabwe has registered record-breaking dam levels after gaining an average of 56.9 per cent this rainy season, state media reported Wednesday, March 3, 2021.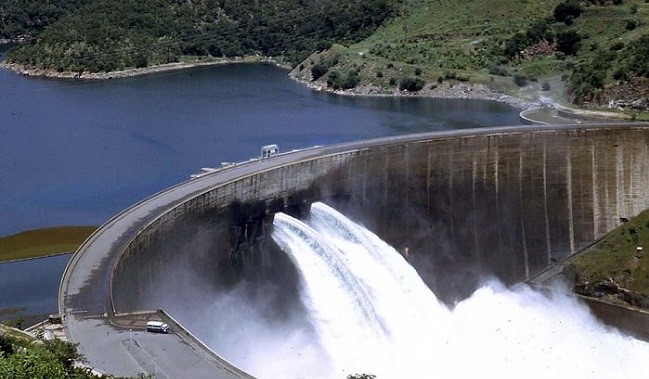 Zimbabwe National Water Authority (ZINWA) corporate communications and marketing manager, Marjorie Munyonga, told the state-run Herald newspaper that it has been a good period for dam levels across the country.
"Water levels in the country's major dams remain on an upward trend on the backdrop of the continued rainfall activity being experienced in various parts of the country," she said.
As of March 1, Zimbabwe's dam level average had risen to 95.9 per cent.
Munyonga said the 56.9 per cent gain recorded since the beginning of the year is the highest gain ever recorded since independence in 1980.
"Before that, the most inflows had been recorded in 1974 when dams gained 55 per cent between the beginning of the rainy season and the end of February that year," she said.
In the past week, significant gains were recorded in Harare's water supply dams of Chivero and Manyame as well as the second-largest city Bulawayo's water supply dams of Insiza and Upper Ncema.
Bulawayo has over the years been grappling with perennial water challenges partly due to consecutive droughts that had dried up the dams the city depends on.
Meanwhile, farmers in the country are anticipating bumper yields of the staple maize crop due to good rains being received countrywide as well as improved preparations for the 2020-2021 cropping season.
While some regions are still reeling from disruptive downpours experienced earlier this year, the government expects this year's maize harvest to be as high as 2.8 million tonnes, a huge jump from the 908,000 tonnes of maize harvested last year.