Governor of Zamfara State, Abdul'aziz Yari, says his administration has spent over N9.2 billion on 30 water projects across the state.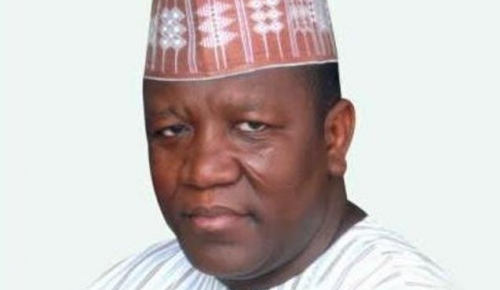 Yari disclosed this on Tuesday, May 29, 2018 while speaking at the 2018 Democracy Day Celebration held at Zamfara Trade Fair Complex, Gusau.
He said since water was considered as a necessity of life, his administration had since inception in 2011, came up with a special water policy to address the problems of water scarcity in the state.
"We copied an underground water system from the Millennium Development Goals (MDGs) water project executed in the state and selected 30 towns and villages across the 14 local government areas of the state that benefited from project," he said.
According to him, other sectors that the state government gave emphasis to within his seven years of stewardship are in the area of education, health, agriculture and road.
He said as education remains bedrock for future development of every society, his government have invested extensively in the sector.
"Among the projects we executed under the sector were renovation of 18 Senior and Junior Secondary Schools across the state at the cost of over N4.7 billion.
"We also spent over N3.7 billion for renovation of 112 primary schools, local government education secretaries' offices and three Model Primary Schools in Gusau and Talata-Mafara local government areas.
"Over 20 years after the state creation, the present administration came up with a policy to establish the state university which is going to be located in Talata-Mafara; we earmarked N8 billion for the project.
"We have already secured approval from the National Universities Commission; we are making efforts to ensure that the institution takes off next year."
Yari added that the administration had built 130 mosques and Islamic schools at the cost of over N1.6 billion, spent N6.8 billion on fertiliser and over N3.6 billion on the renovation of health facilities.
"We are making arrangement to establish three referral hospitals in Gummi, Kaura-Namoda and Tsafe towns," he said.
The governor further said that the administration had under the period of review spent over N2.2 billion to link 218 communities with national grid and N651 million on the construction of eight fire service stations across the state.
Yari also said various projects had been executed across the 14 local government areas including the construction of 20 kilometres of township roads in each of the local councils.
By Ishaq Zaki