Coming after the #GreenHangout in Rivers, Adamawa, Enugu and Kaduna states as well as the Federal Capital Territory (FCT), the #GreenHangoutOyo held on Saturday, February 8, 2020 in Ibadan, Oyo State.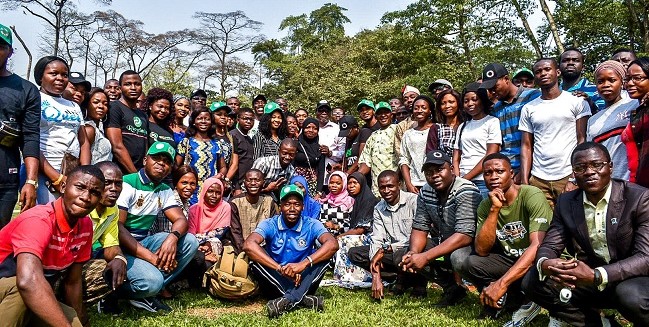 It has been described as a day to remember for young people actively involved in environmental sustainability and protection, as well as conservation efforts.
Organised by the Eleven Eleven Twelve Foundation, a not-for-profit organisation, the semi-formal event had in attendance several youth-led environmental sustainability outfits and climate action initiatives. Over 100 attendees, along with the Oyo State Commissioner of Environment, Kehinde Ayoola, graced the occasion.
Numerous environment related issues were raised by attendees such as involvement of the state government in sustainability measures to make the state cleaner and more habitable, as well as conservation initiatives and the efforts made by the state in curbing improper waste disposal.
Ayoola spelt out current policies that have been made for a better society, even as he promised to encourage employment and sustainable businesses that are focused on young people.
At the event, games concerning the Sustainable Development Goals (SDGs) were played, and all attendees were asked to keep flying the flag of environmental protection, conservation, and sustainability. They were told that lives depend on this action, and that indecisiveness or a stall in protecting Mother Earth would inadvertently lead mankind to a cataclysmic end.
All these, the gathering was briefed, would strengthen efforts and call for synergy among various environmental actors in the state.
By Abimbola Omopo