August 12 was declared International Youth Day (IYD) by the United Nations in 1999 to serve as an annual celebration of young people's voices, actions and initiatives, as well as draw lessons on how young people across the globe and their participation in political, economic and social processes could be significantly enhanced.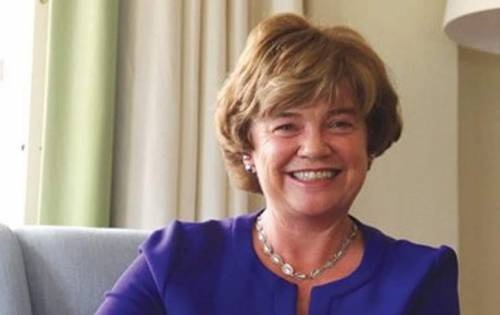 Theme of the IYD 2020, "Youth Engagement for Global Action", highlights the twin problems of democratic deficits and a crisis of legitimacy and trust in public institutions, especially among young people.
Given that many Nigerian youths actively seek opportunities to shape and influence decisions regarding the climate change and other environment-related issues, the British High Commission in Abuja organised a webinar themed "Youth Engagement for Climate Action" to mark IYD 2020 in cooperation with the Federal Ministry of Environment, UNDP-NDC Support Programme and the Nigerian Conservation Foundation (NCF).
In her opening remarks, the British High Commissioner to Nigeria, Catriona Laing CB, said: "We have organised the Youth Engagement for Climate Action webinar to offer a platform for you, young people, to share thoughts and ideas with us and other stakeholders. As we build momentum to the rescheduled COP26 in Glasgow in November 2021, we need to continue working closely together to bring positive change and make a difference."
Sean Melbourne, the Head of Climate Change and Energy, West Africa, in a keynote speech called on young people to share positive action and successes and come forward with creative, innovative and engaging activities and events that best highlight the solutions that Nigerian youths are contributing to tackle the negative effects of climate change. He emphasised the need to embrace a net zero carbon economy as Nigeria grapples with the economic and environmental consequences of COVID-19.
"This journey must be fair. It must be inclusive. And it must create the global resilience we need to fight climate change. At COP26, we must demonstrate beyond all doubt that green jobs and the green economy are our common future," he said.
Representing the Federal Ministry of Environment, Saadatu Gambo, Desk Officer, UNFCCC and Action for Climate Empowerment to the UNFCCC Focal Point at the Department of Climate Change, informed participants that the ministry is working closely with and engaging young Nigerians, adding that the Federal Government is advancing policies and initiatives aimed at addressing significant policy challenges brought about by climate change, as well as engaging the youth in climate governance.
She added that the ministry recognises the important roles youth play in advancing climate action and implementing the targets of Nigeria's Nationally Determined Contribution (NDC).
During the webinar, representatives of the Federal Ministry of Environment urged the youth to continue to engage their State Ministries of Environment on programmes and activities that the young people are involved in.
During their joint presentation, Huzi Mshelia, the National Coordinator of the UNDP-NDC Support Programme, and Solomon Adefolu from the Nigerian Conservation Foundation (NCF), spoke on the NDC Support Programme's intervention for young solution providers and changemakers.
According to Mshelia, the intervention would involve supporting and working with young people on Nigeria's NDC implementation. The NCF added that the NDC Youth Action Manual was designed as part of the NDC Support Programme's intervention and the manual will create awareness and ensure youth participation in the delivery of the NDC. Participants were given a sneak peek of the document and assured that copies will be made widely available soon.
Nasreen Al-amin, Chiagozie Udeh, Olumide Idowu, Priscilla Offiong and Oghenechovwen Oghenekevwe representing the Resilient40, YOUNGO, International Climate Change Development Initiative, Climate and Sustainable Development Network of Nigeria and the Nigerian Youth SDGs Network discussed what young Nigerians have done, successes achieved, challenges encountered and ways to do better. Youth participants from all over Nigeria actively engaged during the webinar and provided insightful comments and recommendations.
As momentum builds towards COP26 in 2021, the UK Government says it will continue to work closely with all relevant stakeholders including Nigerian youths to ensure a meaningful engagement and participation in tackling the existential threat of climate change and wider environmental challenges.