The Young Advocates for Sustainable and Inclusive Future (YASIF) has trained 50 women as part of its plan to enhance the public knowledge on effective plastic waste management in Nigeria.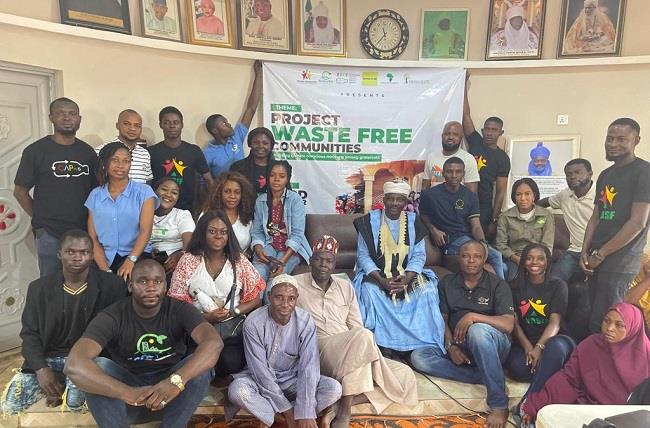 The event, which took place in Karon Majiji village, one of the local settlements in Abuja, is also aimed at molding positive behavioral changes among grassroots women and young people on proper plastic waste practices.
In her opening speech, the founder of YASIF, Blessing Ewa, gave a brief overview of the Waste Free Communities project and hailed the community members for their cooperation in ensuring that the exercise was successful.
Part of the objectives, she explained, is to enable the inhabitants of the community to embrace the culture of good plastic waste management to foster a healthier and eco-friendly surrounding for everyone.
"Going forward, YASIF and her partners intend to reach out to many other grassroots communities within and outside the federal capital territory (FCT) to create more impact and help to combat plastic pollution in Nigeria," Ewa said.
While expressing his delight, the representative of Karon Majiji village, Hakimi Bawa, praised the organisers for finding his community worthy of implementing this noble and enlightening scheme.
He charged the beneficiaries to put the newly acquired knowledge they have obtained into good use, promising that henceforth, the community will adopt a positive approach to managing plastic waste and pollution.
"The community will leverage the newly acquired knowledge to ensure that indiscriminate plastic waste and pollution is a thing of the past," he assured.
Adesuwa Obasuyi, the Climate Change Policy Manager with the British High Commission in Nigeria, was also in attendance during the parley.
Like the previous speakers, she also eulogised the YASIF for conceptualising the idea and encouraged the participants to become part of the solution by tackling the challenges of indiscriminate plastic waste disposal and management across the country.
Aliyu Sadiq, the founder of Ecocykle Limited, presented a paper on plastic pollution and its impacts on human and environmental health.
He outlined some key strategies on how members of local communities can help reduce the problems bedeviling plastic waste to accelerate the attainment of a more sustainable environment.
An incentive-based community recycling programme was launched to guide the participants and help them to contribute to the solution of poor plastic waste management to advance the concept of a circular economy in the nation.
This project is being implemented by YASIF in partnership with Ecocykle Limited, Community Action Against Plastic Waste, African Environmental Awareness Initiative, Chanja Datti Nigeria, as well as Fam4future.
By Etta Michael Bisong, Abuja