Campaigners have warned that Africa is in danger of locking the continent into fossil fuels for decades to come with leaders considering a new position that would prioritise fossil gas and nuclear over cleaner, cheaper, renewables.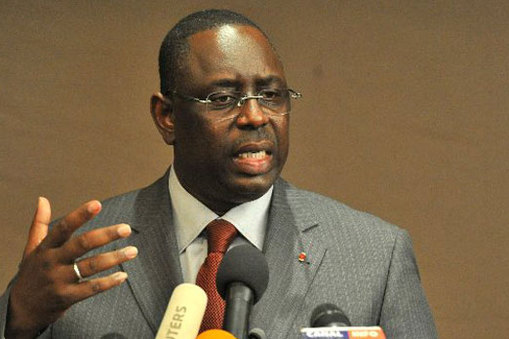 A technical committee of the African Union – made up of energy, not climate ministers – has recently proposed an "African Common Position on Energy Access and Transition". This position, it was gathered, centres on fossil gas and nuclear energy, at the expense of renewables, and is proposed for adoption by African Heads of State and launched at COP27.
This comes on the back of the European Union's recent vote in favour of a new rule that will consider fossil gas and nuclear projects "green," making them eligible for lost-cost loans and subsidies, and their scramble for Africa's energy resources.
Together these would clear the way for the COP27 climate talks in Egypt to announce a massive effort to scale up fossil gas production in Africa, distracting from the clear need for renewables, locking the continent into fossil fuels for decades to come, while also shifting dangerous nuclear technologies that Europeans don't want onto African soil.
Campaigners are concerned that the position will fail to achieve its own objectives of ensuring energy access and transition. They have also expressed concerns that it could have drastic consequences for Africa's future prosperity, locking in massive, stranded asset risk, damaging development prospects, while prioritising exports to Europe and the Global North. It could also damage the credibility of COP27, and the viability of global climate goals as set out in the Paris Agreement. Their concerns are set out in an African Energy Access and Transition Memorandum.
Mohamed Adow, Director of Power Shift Africa, said: "Africa is blessed with an abundance of wind, solar and other clean renewable energies. African leaders should be maximizing this potential and harnessing the abundant wind and sun which will help boost energy access and tackle climate change. What Africa does not need is to be shackled with expensive fossil fuel infrastructure which will be obsolete in a few years as the climate crisis worsens.
"It would be a shameful betrayal of African people, already on the front line of the climate crisis, if African leaders use this November's COP27 climate summit on African soil to lock Africa into a fossil fuel-based future. Africa does not need the dirty energy of the past; it needs forward looking leadership that can take advantage of the clean energy of the present and future."
Charity Migwi, Africa Regional Campaigner at 350.org, said: "As a concerned African citizen, it is totally unacceptable for African leaders to prioritize gas while millions hardest hit by the unfolding climate crisis are struggling to adapt to the devastating realities of climate change. The International Energy Agency (IEA) warned in 2020 that there is no room for new fossil fuels. The development of gas would not only lock African nations into fossil fuel production but would also undermine any plans to rapidly cut greenhouse gas emissions in a bid to keep global temperatures under 1.5 degrees Celsius, in order to avert even more catastrophic climate impacts. African leaders must instead support sustainable sources of renewable energy for the communities in developing countries for the good of humanity and the planet."
Omar Elmawi, coordinator of #StopEACOP, said: "Africa needs to wake up and stop behaving like Europe's petrol stations and always looking at resolving their energy problems, it is now time to think collectively on what's best for the continent and its people. This is a continent ripe with renewable energy potential that we are yet to even scratch the surface. It is time to invest in green energy that supports and meets African needs and not extract oil and gas for Europe's needs as we leave all the impacts and destruction to be faced by the African people."
Dr. Sixbert Mwanga, Coordinator of Climate Action Network Africa, said: "The African Continent is endowed with so many and high quality renewable energy sources including solar, wind , geothermal, tidal which could benefit its people. At COP27, we call for the African Union and African leaders to announce the utilisation of these sources for the benefit of our people and leave aside fossil fuel development for export."
Avena Jacklin, Climate and Energy Justice Campaign Manager at groundWork and Friends of the Earth, South Africa, said: "In July, South African communities and movements met and reflected on the expansion of the fossil fuel sector in South Africa and strengthened their: "commitment to fight for climate justice and to call for an URGENT STOP to all new fossil fuel exploration, extraction and development, and a managed phase out fossil fuel to secure a just transition for all South Africans, not only for the elite."
Lorraine Chiponda, Africa Coal Network Coordinator, said: "The 2022 IPCC clearly warns that the world needs drastic cuts in carbon emissions to prevent catastrophic climate impacts. The globe already has seen temperature rise and we will exceed 1.5ºC by and suffer an increase in intensity and frequency in climate disasters. The prospect that African leaders are presenting and pushing for gas developments and investment is overwhelming and reckless given the climate impacts that threaten the lives of millions of people in Africa having seen worsening droughts and hunger, recurring floods and cyclones.
"In addition to this as we have seen in the past, the acceleration of gas projects in Africa is another colonial and modern 'Scramble and Partition of Africa' amongst energy corporations and 'rich' countries. Fossil fuel projects have neither solved energy poverty in Africa where 600 million people in Africa still live in energy poverty nor brought any socio-economic justice to Africa people. We shall continue to strengthen calls for a people's just transition away from fossil fuels."
Fatima Ahouli, Regional Coordinator of Climate Action Network Arab World, said: "Calling for more and new exploitation of fossil fuels in Africa is driven by the same hungry countries who only see Africa as a gold mine. The continuous and unsustainable abuse of Africa's resources contradicts all the fight against climate change in the World.
"It in fact undermines all the efforts of phasing out of fossil fuels as well as of letting African countries lead a more sustainable economy. We therefore demand a shutdown of these colonialist mindsets that only lead to more conflicts and accelerate humanity's doomsday."
Ubrei – Joe Mariere Maimoni, Climate Justice and Energy project coordinator of Friends of the Earth Africa, said: "Fossil fuels and extractivism especially on the continent of Africa have brought tales of sorrow, tears and blood. Communities have been made to unjustly sacrifice their lands, livelihoods and even their dignity, and humanity, to enrich developed nations, transnational corporations and African elites. We demand that African leaders stop all new gas exploration and fossil fuels on our continent, already facing the ravages of the climate crisis.
"COP27 should instead be a space to empower people-centred renewable energy solutions. We say no to false solutions. We demand public climate finance, and technology transfer to help support a just transition to clean new renewable energy for the peoples."
Joab Okanda, Pan Africa Senior Advocacy Advisor, Christian Aid, said: "Africa has the potential to be a clean energy superpower if we can harness the wind and solar resources our continent is blessed with. However, a clean energy revolution will do nothing for those who profit from fossil fuels and so there is pressure for African leaders to instead use valuable investment dollars on gas instead.
"The African Union would be crazy to shackle their countries to fossil fuel infrastructure just as the era of polluting fossil fuels is coming to an end. The reality of climate change means the world is moving away from dirty energy like gas and instead maximising clean alternatives which are already cheaper.
"The African Union is in danger of falling for the con of African gas at a time when other countries are investing in renewables which will be what powers development and progress in coming decades. It would be the ultimate betrayal of African people if their leaders missed the opportunity to become a renewable energy superpower by locking us into a doomed experiment with fossil fuels that is hurting Africa through climate breakdown."