All is set for the WorldStage Economic Summit 2017with the theme: "Transforming Business and Economy Through Innovation". It holds in Lagos on Wednesday, August 23, 2017.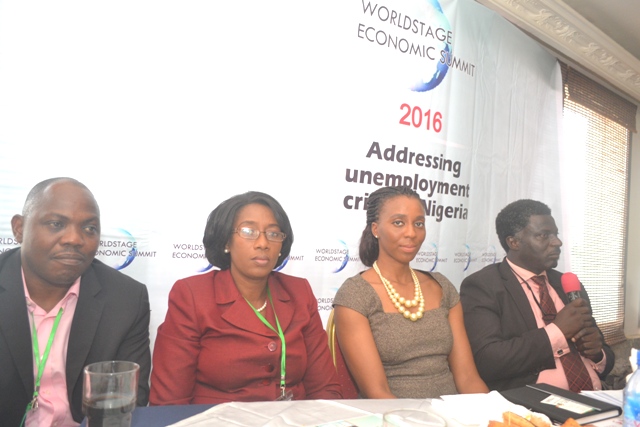 In a statement by World Stage Limited, the organisers, the summit will attract participation from the Presidency, National Assembly, MGAs, State Governments, OPS- Oil and Gas, Banking, Insurance, Maritime, Aviation, Mining, Agriculture, Hospitality & Tourism, Entertainment, Construction, Power, ICT, Education, Transportation, Local and Foreign Investors, Media and other relevant stakeholders.
This year's summit will also include the presentation of awards to personalities, institutions and regulators in recognition of their significant contributions to the Nigerian economy in the last one year.
According to Mr Segun Adeleye, President/CEO, World Stage Limited, with the calls for Nigeria to diversify its economy from oil after several missed opportunities in six decades since the discovery of oil in 1956, the new question begging for answer is how fast and far can diversification solve economic recession and other problems in the short, medium and long terms?
He said because of how crucial it is for Nigeria to fast-track its economic development and make it sustainable, an expert in Entrepreneurship and Business Innovation Economics, Dr. Ayodele Shittu, of the University of Lagos, will present a researched paper on the theme of the summit.
"As Nigeria is projected to be the third most populous country behind India and China by 2050, any diversification now without innovation by businesses and government may be tantamount to running on the same spot," he said.
"It has been established that a large share of economic growth is driven by technological advancement and that policies aiming at fostering technological progress have the potential to boost economic growth.
"If countries such as Singapore and United Arab Emirate can be so successful and cities such as Dubai can become global with economy being driven with revenues mainly from tourism, aviation, real estate, financial services, and less than 5% from oil, it is not impossible for Nigeria's states, private sector and the Federal Government to be so successful economically."
The WorldStage Economic Summit is a global platform for addressing economic challenges through diagnoses and application of practicable solutions with public and private sector engagement in a research and innovation driven system to inspire new thinking in business operation, policy formulation/implementation, economic reform and development.