President/CEO of Worldstage Group, Mr. Segun Adeleye, convener of the World Stage Economic Summitc2017, has charged Nigerians and business owners within the country to embrace innovation in order to achieve economic development.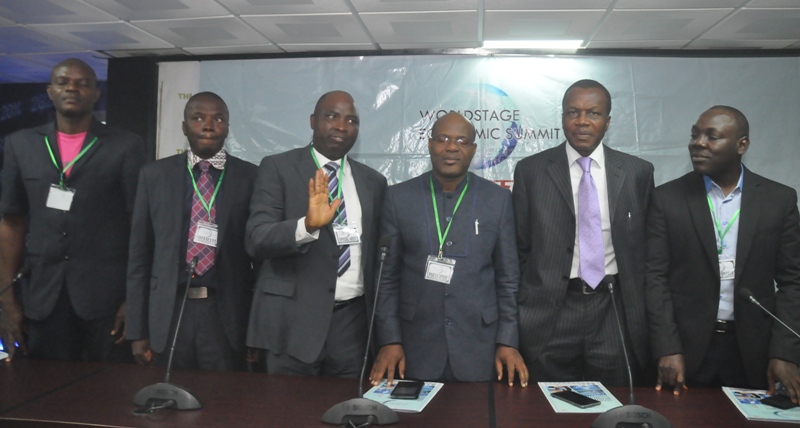 According to him, diversification into non-oil sectors may not be enough to sustain the nation's economic development without adapting new ways of doing things. In his words, "Nigeria is projected to be the third most populous country behind India and China by 2050, any diversification now without innovation by businesses and government may be tantamount to running on the same spot."
Presenting his introductory address at the summit, Mr. Adeleye explained that the theme "Transforming Business and Economy through Innovation" was inspired through a new thinking.
He said: "The reality today is that we have an economy where the majority is disenfranchised and trapped in irrelevance. Yet we are at a time in history of information explosion when nothing is hidden about where countries are and where they want to be in the future.
"While we are still lamenting the lost opportunity to have developed with our oil wealth in the past, we can see the future unfolding before us, just as how the internal combustion engine is projected to die and the oil business, the mainstay of our economy is to become obsolete in the very near future."
He added: "If we all know the shape the future is taking, we as a nation cannot afford to be stranded with costly obsolete technology or waste valuable time before changing direction, unless we want to remain the dump site of the future.
"With the calls for Nigeria to diversify its economy from oil after several missed opportunities in six decades, the new question begging for answer, is how fast and far can diversification solve economic problems in the short, medium and long terms?
"We should not make the mistake to think that because the people in government are educated and well-travelled, they will be conversant with the shape of things to come and pursue the right policies in infrastructure development, education, smart grid, clean energy among others. Sometimes, we have to question our sensitivity, sanity and care for fellow human beings and our country."
Mr. Adeleye noted that so much has been read about the support for SMEs or MSMEs by the government from the federal to the local government level, yet in reality they don't exist.
"I will pulse for you to sear your mind for few seconds; where are the so-much-talked-about SMEs that are supposed to be creating millions of job? I personally believe that policies to support entrepreneurs should be such that anyone that has made an attempt at doing anything at all rather than roaming the street looking for unexciting jobs must get one form of support from the government or the established businesses in the private sector, " he stated, adding:
"The private sector here is as culpable as the government. You know our big corporate businesses have insatiable appetite for foreign products and services and if they must patronize the small local ones at all, they will offer to pay ridiculous prices that they cannot get anywhere in the world. Beggars have no choice. It's either they take it or die. With this corporate terrorism, it's not surprising that we have hardly seen any small enterprise that survived and grow in our country like the inspiring cases of Apple, Microsoft, Google, Facebook, Tweeter and recently Uber in the United States.
He said: "We hold it as a duty in this forum and any similar ones to scream until those concerned will hear us. We don't have any other choice anyway, because it's about our wellbeing as a people, it's about our survival, and it's about the future of our children."