The Nigerian Conservation Foundation (NCF) on Friday, March 3, 2023, called on Federal and state Governments to create more public awareness on endangered species and wildlife crimes.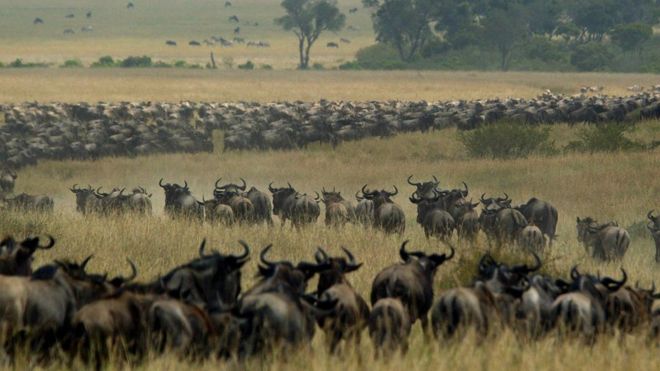 The Acting Director of Technical Programmes, NCF, Mr Adedayo Memudu, made the call while speaking in Lagos.
March 3 is a day sets aside internationally to celebrate wildlife Day and the United Nations theme for the 2023 World Wildlife Day is "Partnerships for wildlife conservation", honoring the people who are making a difference
"The World Wildlife Day is an opportunity to celebrate the many beautiful and varied forms of wild fauna and flora and to raise awareness of the multitude of benefits that their conservation provides to people.
"At the same time, the day reminds us of the urgent need to step up the fight against wildlife crime and human-induced reduction of species, which have wide-ranging economic, environmental and social impacts," the director said.
According to Memudu, creation of awareness, advocacy and public engagement programmes would go a long way at educating the populace about endangered species.
"Also field demonstration, expedition and wilderness experience and research will go a long way.
"There can also be a mainstreaming nature conservation and environmental education in national education curricular in schools.
"The government can also integrate people into natural resource management and governance," he said.
Memudu added that NCF had a very robust relationship with the Federal Ministry of Environment and other relevant MDAs.
"This is aimed at collaborating on the establishment of effective and enabling institutional, legal and policy frameworks that help to safeguard Nigeria's rich biodiversity and wildlife resources.
"We have strategic technical partnerships with relevant government MDAs to advance sustainable natural resource management in Nigeria.
"We also have direct field interventions in critical ecosystems to safeguard the wildlife resources," he said.
The director further said that NCF also collaborates with government on national awareness, advocacy and public engagement programmes such as annual lectures, symposia, green ball, Walk-for-Nature and research.
"We also contribute to the preparation of the policy instruments to enhance sustainable management of Nigeria's wildlife resources such as the National Biodiversity Strategic Action Plan (NBSAP), National Forest Policy etc.
By Henry Oladele