In commemoration of the 2017 World Water Day on Wednesday, March 22, the Climate and Sustainable Development Network of Nigeria (CSDevNet) has called on governments at all levels in Nigeria to focus on water issues and match commitments with actions by allocating significant portions of their budget to projects that make safe water available all over the country.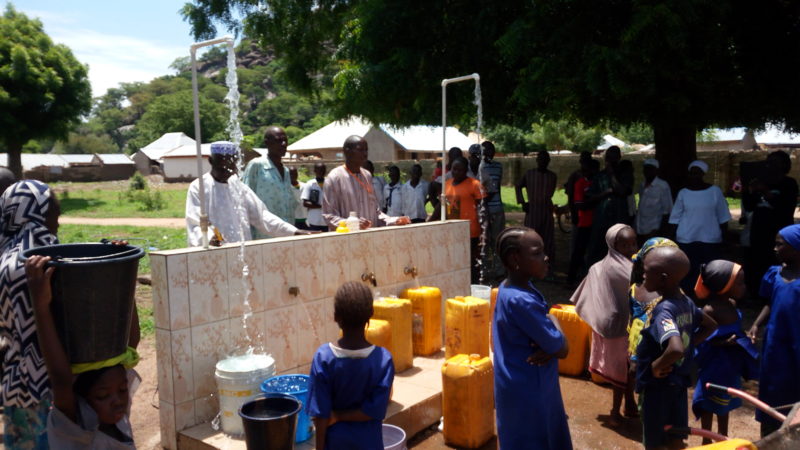 Considering that a significant portion of the country's population currently does not have access to safe drinking water and that water-related diseases account for almost a million deaths each year, the civil society network affirmed that people's access to water and sanitation should become key priorities for local, state and federal governments in order to put the country on the path to achieving the UN Sustainable Development Goals (SDGs).
In a statement signed by Sam Jinadu on behalf of the National Network Coordinator, CSDevNet underlined the fact that equitable access to water and sanitation cannot be achieved in Nigeria "without good local governance, sustainable management of natural resources and effective urbanisation."
According to Jinadu, "Nigeria requires commitment at the highest levels, in order to ensure the availability of safe water resources in every town, village and city."
With approximately 90% of the world's wastewater flowing untreated into the environment while more than 923 million people in the world do not have access to safe drinking water, the civil society group believes the focus on wastewater for this year's World Water Day makes it imperative for government, development partners and non-state actors to explore means of upscaling treatment processes and operational systems that will build Nigeria's capacity to deploy wastewater in meeting the growing water demand in cities, support sustainable agriculture, and enhance energy produc­tion and industrial development.
The CSDevNet is a network of over 300 civil society organisations cutting across the six geo-political zones in Nigeria. The network brings together organisations, comprising grassroots community practitioners, trusts, federations of slum dwellers and pastoralists, youth, media, women and faith-based organisations to commonly promote and advocate pro-poor, climate-friendly and equity-based responses to climate change and sustainable development.