As part of its World Toilet Day declaration, the Lagos State Government is finalising implementation plans concerning its Water Sanitation and Hygiene (WASH) policy.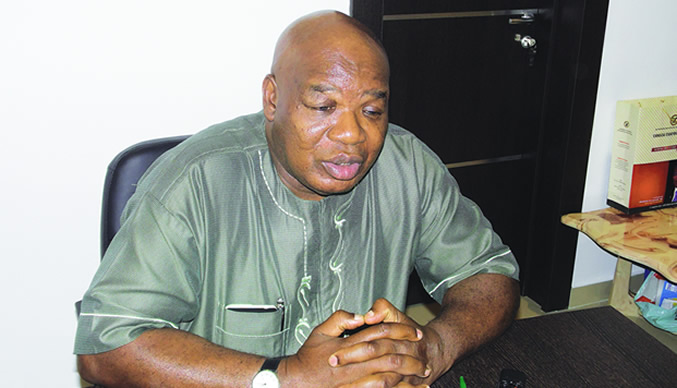 Commissioner for Environment, Mr Babatunde Durosinmi-Etti, made this known during the celebration of the 2018 World Toilet Day in Lagos on Monday, November 19, 2018.
The commissioner said that the policy (WASH) was envisaged to complement extant laws and curb the menace of open defecation and urination in the state.
Durosinmi-Etti decried the practices of open defecation and urination as unwholesome, with a lot of negative impact on the environment, public health, human dignity and personal safety especially for women, children and those in vulnerable situations.
He said that the 2018 World Toilet Day celebration, themed: ''When Nature Calls'', promoted the campaign against open defecation.
According to him, open defecation is a practice that is not only unhealthy but also anathema to the Lagos Megacity dream.
The commissioner said that not less than 892 million people around the world practiced open defecation, as they were unable to access basic sanitation facilities, particularly toilets and water.
"These staggering statistics, no doubt, calls for urgent action among all stakeholders to prioritise toilet and sanitation issues.
"The statistics calls on stakeholders to enhance access to water and sanitation facilities and spread awareness of the ills of undesirable sanitation practices,'' he said.
Durosinmi-Etti said that the World Toilet Day celebration brought to the front burner issues such as water, sanitation and hygiene, which required urgent actions to stem the tide of diseases and bring about healthy citizenry.
According to him, the world is changing faster than one can imagine, with human population increasing at an exponential rate.
"Therefore, there is an urgent need to provide access to safe and sustainable sanitation systems that will effectively address the menace of open urination, open defecation and other sanitation infractions to prevent the spread of diseases,'' he said.
The commissioner said that proper handling of these critical issues would help reduce government expenditure on treatment of diseases and make more money available for other important public uses.
Durosinmi-Etti said that the government was making efforts to eradicate the menace of open defecation and urination through the provision of public toilets and upgrading of already-existing facilities across the state.
The commissioner called on Lagosians to join the global crusade, spread the awareness and inspire environmentally-friendly actions.
He said that Lagosians should support in facilitating the provision of sustainable sanitation systems capable of promoting economic growth and well-being of the entire citizenry.
The World Toilet Day, regarded as an important international observance day, is dedicated to creating awareness and inspiring actions to combat the global sanitation challenges facing humanity.
The 2018 edition of the World Toilet Day was celebrated by Lagos State Government in conjunction with Reckitt Benckiser.
By Florence Onuegbu