Kimberly-Clark Nigeria, producer of baby care products, including the Huggies diaper brand, and essential feminine products, has partnered WaterAid to support efforts aimed at addressing issues of hygiene in the country.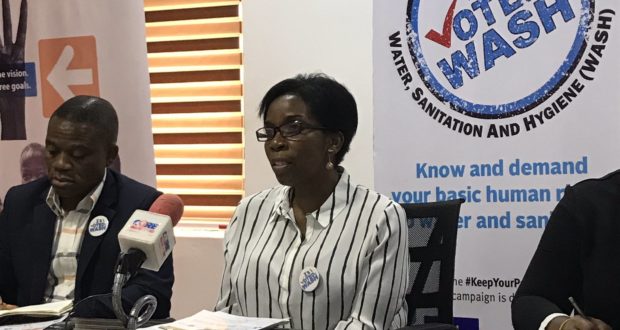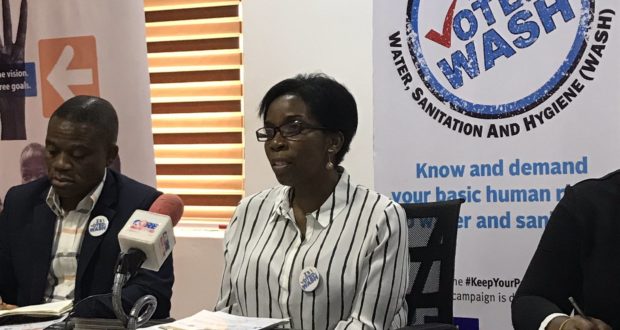 The two-year partnership, which was announced in a statement, in Abuja, on Friday, November 19, 2021, had been designed to help more than 45,000 women and girls.
According to Kimberly-Clark, progress in water and sanitation will only be achieved through concerted efforts from the public and private sectors.
This, the organisation said, made the UN-designated World Toilet Day crucial to raising awareness and inspiring efforts to bring solutions to communities.
The World Toilet Day, marked annually on Nov. 19, highlights the importance of sanitation and hygiene in driving improvements in public health, gender equality, education, economic development and environmental protection.
The organisation said that lack of access to hygiene facilities, including decent toilets and clean water, exposed vulnerable groups, especially women and children, to hazardous diseases, while many women found it difficult to practice menstrual hygiene.
Vani Malik, the General Manager, Kimberly-Clark Nigeria, said that poor sanitation practices had a direct impact on health and mortality rates.
"We recognise the efforts that the Lagos state government and its parastatal agencies are making to improve sanitation and hygiene conditions, and we are keen to forge partnerships to ensure the continuity of safe hygiene practices.
"This partnership will help to improve public spaces, such as markets, healthcare facilities, schools and motor parks that lack sanitation facilities and handwashing stations.
"This can encourage improved hygiene behaviours and contribute to reduced incidences of waterborne diseases, which disproportionately affect women and children," she said.
Saadia Dahou, the Corporate Partnerships Manager, WaterAid, said that the organisation was glad to be working with the Kimberly-Clark Corporation to improve water, sanitation and hygiene (WASH) practices in the country.
"WaterAid is an international not-for-profit that has worked with the Federal Ministry of Water Resources in the past to develop national and state-level WASH policies and strategic work plans in response to the declaration of a state of emergency on WASH by the Federal Government in 2019.
"Our partnership with the Federal Ministry of Water Resources and associated support to the State Ministries of Water Resources allows us to share our knowledge and expertise for the success of this programme.
She added that Kimberly-Clark and WaterAid would see to the construction of five gender-segregated toilet facilities in five schools targeting 3,000 girls.
"This will enable girls and female teachers to manage their menstruation hygienically and with dignity while at school.
"1,000 boys and teachers, alongside additional 4,000 secondary school girls, will benefit from menstrual health and hygiene kits," she said.
By Busayo Onijala