It is believed Nigeria is currently facing a daunting socio-economic condition, one characterised by insurgency and economic recession.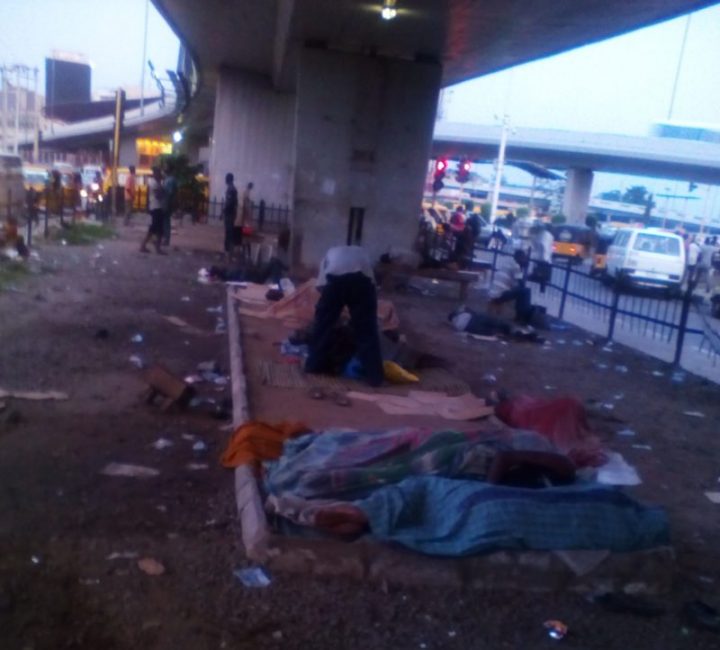 But experts believe these challenges may worsen, if urgent measures are not taken to address one of the offshoots of the unsavoury development: sleep deprivation. Researchers say that in the desperate bid to eke out a living, sleeping hours are fast reducing among the citizenry.
They observe that sound sleep, which appears to be eluding many Nigerians, is necessary for the overall normal functioning of the body, albeit physically, mentally and emotionally.
"Science, investigating why we need to sleep, doesn't have all the answers yet but it has been recognised that sleep is important in restorative function in our metabolism, memory function and so many other functions in the system," says Dr. Adeoye Adefemi in a lecture delivered to mark this year's World Sleep Day which was celebrated on Friday, March 17.
World Sleep Day (observed Friday of the second full week of March) is an annual event organised by the World Sleep Day Committee of the World Association of Sleep Medicine (WASM) since 2008. It is aimed to celebrate the benefits of good and healthy sleep and to draw society attention to the burden of sleep problems and their medicine, education and social aspects. It also aims to promote sleep disorders prevention and management.
Dr. Adefemi, who is of the Clinical Fellowship Sleep Medicine, University of Toronto in Canada, explains further why sleep is important: "During sleep, we also conserve energy. All of us woke up this morning, we have engaged in different activities and we have been burning energy. By evening, we are tired and we need to rest in order to rejuvenate and have a good next-day. So without sleep we will not have sufficient energy the following day. We also know that with sleep our body build new cells that we utilise as different parts of the body are built up during sleep .Growth hormones are released and other hormones that help us to be able to repair internal damages in our body that we are not aware of. It also helps to boost our immunity."
Unfortunately, many Lagos residents say that, given the challenging conditions they find themselves, enjoying long hours of sleep is second in their agenda, which has made them vulnerable to different health challenges.
At 5 am on Tuesday, March, 20 2017, we paid a visit to under-the-bridge in Obalende on the Lagos Island, where no fewer than 100 able-bodied young men call a bedroom. It is where they settle for the night everyday after close of work.
By 6:30 am, some are awake to continue the usual hustling and bustling in Lagos while some others are still deep in sleep.
We were privileged to speak with one of them that woke much later.
He narrates why he and others chose to sleep in the open, saying: "Country is hard and it is worse in this Lagos. Things are very expensive. We can hardly save enough to feed let alone rent accommodation that costs many thousands of Naira."
When asked why he was still sleeping up till past 6 am, he replies: "You see this Obalende, people do business till late after midnight. So we that sleep here, we wait until most of the business people have closed to give us space to sleep. Sometimes we sleep around 3 am, or even 4 am. It can be earlier or later depending on when there is space. So, at the end, we might be sleeping about three to four hours. When it rains heavily, everywhere is usually waterlogged such that many of us do not sleep at all."
In the course of this investigation, many people were seen by the road side and median taking a nap as nature comes calling, and that is all the sleep they can get in a whole day.
It was gathered that although sleeping rough in the open is a perennial feature of Lagos, the practice has increased in recent times due to the hash economy.
Apart from people sleeping under the bridges, it is reported that the hardship has forced many workers including civil servants to sleep in their offices in order to save cost.
These office sleepers have to wait till late at night to settle down for some hours of sleep.
People who can afford to rent houses say they rarely enjoy good sleep because of the stress of waking very early for work and spending many hours in traffic due to the notorious Lagos gridlock.
A civil servant, Segun Harstrup, who lives in the Ijesha area but works in Ikoyi, travels many kilometres to work and back home. According to him, inadequate sleep is his greatest challenge.
"Sometimes, I get home around around 11pm and, by 3 am, I am awake again, dreesing up and ready to go to work. That is why you see many Lagosians looking tired, some sleeping in cars and many others sluggish at their places of work. Also, the aggressive nature of many people in the city can be as a result of lack of sleep. I tell you, if a brain test is to be conducted on all Lagosians, you will see that many are getting insane due to stress and lack of sleep."
Also commenting on the impact of lack of sleep, a female worker says, "Sleep is very important. As you sleep, you forget your worries for a little while. You put a little full stop to all the bustling and hustling of life. The energy you use during the day, you regain it when you sleep. Sleep is something that we just take for granted. No, it is good and golden. Try those who don't sleep and you will understand that being able to sleep is golden."
Speaking during this year's World Sleep Day, with theme "Sound sleep, sound health", the sleep expert Dr. Adefemi advises Lagos residents and indeed Nigerians to try hard to observe the recommended eight hours daily sleep to function optimally. He however adds that the recommended amount of sleep varies with individuals.
"An adult needs an average of eight hours of sleep every day, which is what is recomended as being good enough. But in Lagos I doubt how many people really enjoy eight hours of sleep.
However, what is important is when you wake up: how do you feel? If you feel tired, you feel like continuing the sleep, when you get to work you are still feeling sleepy and you are not able to function, then there is a problem and you need help."
"Generally there are four stages in sleep. But we can divide these four stages into two – what we call the rapid eye movement and then non-rapid eye movement sleep. Rapid eye movement simply means that during that particular stage of sleep, our eye balls roll and that actually is the time we dream and remember our dreams more. So we start from stage one, stage two, stage three and then the rapid eye movement stage. The stages one and two are light stage where we can easily be aroused whereas the stage three is the deeper stage of sleep. It is important that we pass through all these stages of sleep for us to have a good and quality sleep.
"We we are limited to stages one and two, then we wake up feeling regret how we spend so much time in bed but not feeling rested. For us to enjoy good quality sleep, we look at what is the duration of sleep, we look at what is the continuity of the sleep during the night and we look at the depth of the sleep. So looking at the duration, there are figures. There is no normal amount of sleep needed by anybody. What we have is average in this population. So we see that Mr. A sleeps for nine hours and Mr. B sleeps for seven hours. It doesn't mean that there is an abnormality per say. What is important is that the number of hours you derive from sleep, you feel refreshed when you wake up in the morning and you are able to perform your activities during the next day."
By Innocent Onoh