Stakeholders in the water subsector have advocated concerted efforts to protect, conserve and restore waterways and river systems in South-East communities from all forms of pollution and degradation.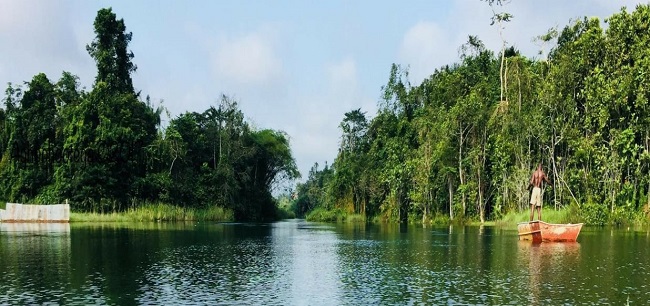 The stakeholders made the call on Monday, September 27, 2021 in Owerri, Imo State, at the commemoration of this year's World Rivers Day with the theme "Waterways in our communities".
The event was organised by the Anambra-Imo River Basin Development Authority, in collaboration with the Imo State Water and Sewage Corporation.
In his remarks, the Managing Director, Anambra-Imo River Basin Development Authority, Mr Gerald Osuagwu, said the celebration was intended to highlight human activities that were degrading the rivers.
Osuagwu decried the increasing pressures associated with pollution, industrial development, urbanisation and climate change which were affecting rivers.
"Our river system in Nigeria, especially in Imo, is being degraded, polluted and there is the need for restoration through proper environmental practices.
"People must stop open defecation, dumping of refuse into drainages and dumping of agricultural and industrial chemicals into our rivers," he said.
Osuagwu also called on government at all levels to create enabling environment such as proper sewage channeling and garbage collection to secure the rivers from degradation.
Also speaking, Mr Emeka Ugoanyanwu, the General Manager, Imo State Water and Sewage Corporation, said urbanisation, street trading, sand mining and increasing human population have caused tremendous damage to most rivers.
"In Imo, all our rivers face existential danger due largely to human activities.
"We must curb the use of plastics and control plastic pollution of our environment and discourage the destruction of riparian vegetation that shade rivers.
He called for concerted efforts to rejuvenate the Nworie River, Njaba River, Urashi River and Otamiri River, among others, by discouraging refuse dumping in waterways as well as sand mining.
In his remarks, the Permanent Secretary, Imo Ministry of Water Resources, Mr Gil Nnah, said the state government was committed to ending river degradation and pollution.
Nnah noted that the state government had instituted many programmes to help fight river pollution, as well as create awareness on the dangers it portends to the health of the citizens.
On his part, the traditional ruler of Egbu, Eze Uchenna Egbukole, decried the activities of sand dredgers, noting that it would lead to erosion and contamination of the Otamiri River.
"A lot of our waterways have been sold off; flood recently pulled down more than 200 fences because the structures blocked the flow of flood into the river.
"We need the assistance of the government; the waterways are been threatened by activities of land speculators, who are making more efforts to sell waterways and block waterways," Egbukole noted.
In a lecture, Prof. J. C. Osuagwu, warned that oxygen level at most rivers were gradually reducing and leading to depletion in river quality.
Osuagwu, who is of the Civil Engineering Department, Federal University of Technology, Owerri, spoke on the topic "Sustainable Management of Urban Rivers: Case study of Rivers in Owerri".
He called for sustainable management of environmental conservation of rivers and river basins, as well as the adoption of a Malaysian system called 'PEOPLE Concept' to protect rivers in Nigeria.
"Mitigation, rehabilitation and conservation are key to sustainable development of rivers and river basins.
"There is also the need for riverbank and flood plain repairs, increased advocacy on river restoration, formation of clubs in schools and river guards, as well as a review of legal framework of existing water laws," he said.
Highlights of the event was a symbolic tree planting and river cleaning exercise by the traditional ruler, Osuagwu, among others.
By Peter Okolie