The management of Hadejia Jama'are River Basin Authority, on Monday, September 27 undertook clean-up exercise campaign to mark the 2021 World Rivers Day celebration in Kano.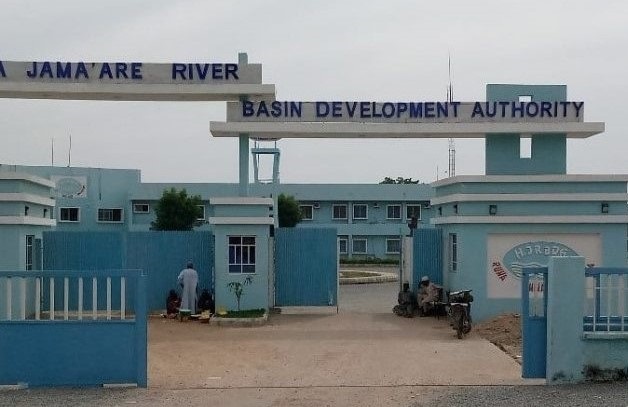 The kick-off of the campaign took place at Challawa riverside in Kumbotso Local Government Area of Kano.
The Managing Director of HJRBDA, Alhaji Ma'amun Aliyu, said that United Nations set aside Sept. 27 to celebrate World Rivers Day, adding that it is to highlight the many values of rivers and increase public awareness about them.
Aliyu said that the clean-up exercise was organised to also create public awareness on the negative effects of pollution.
The managing director noted that the combined influence of natural and human-induced factors contributed to water shortages due to climate change.
He said: "And also desert encroachment among others were recognised as active causes of the widening inconsistency between demand and supply of freshwater resources in the area."
Aliyu, who was represented by the Executive Director, Finance and Administration, Alhaji Muhammad Wada, of the authority explained that the river basin was home to about 15 million people supported by its resources for their livelihoods.
He further said that drilling of boreholes by private individuals, government and companies leading to over-exploitation of the ground water resources had untold consequences.
"From the foregoing, there seem to be some associated threats attached to surface water resources in the basin, such as water pollution, water deficiency and the ineffectiveness of the prevailing management choices regarding the prevention of water pollution," he added.
Aliyu also decried the alarming threat of water and river pollution in Nigeria and called for concerted efforts to halt the menace.
He then warned Kano residents particularly those in riverine areas to stop illegal dredging of rivers and canal and ensure access and free flow of water so that they could use the water for good resources, livelihood and boost their economic status.
Also speaking, the State Commissioner for Water Resources, Alhaji Sadik Wali, urged residents to also wake up to their responsibility on cleaning up the rivers and drainages.
He was represented by Director, Hydrology of the ministry, Malam Bello Takai, who restated the state government's commitment to provide portable drinking water to the people.
Earlier, the Chairman of the occasion, Dr. Usman Garo, called for proper management of river basins in the country.
He also urged the government at all levels to maintain drainages by removing silt and sediment deposits to improve their conveyance capacities.
The campaign took the management and staff of the authority round some major streets of Kano metropolis before it terminated at Panshekara and Challawa community.
The management planted trees in the community to mark the day.
By Muhammad Nur