Head of Department Geography, Ibrahim Badamasi Babangida University, Lapai, Prof. Sheik Abubakar, has called on the National Assembly for a legislation to prosecute any person or group of people found polluting water in the country.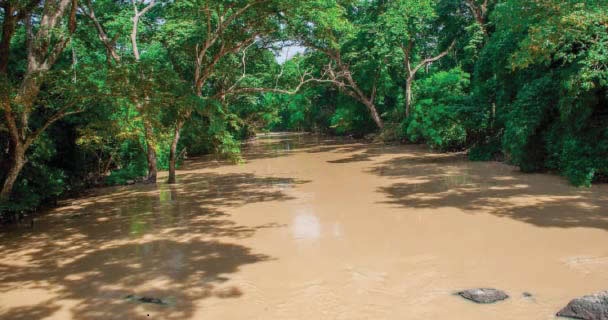 Abubakar made the call while presenting a paper on the 2022 World Rivers Day held at Upper Niger River Basin Development Authority (UNRBDA) in Bosso Local Government Area of Niger State.
He said that it had become imperative for individuals and companies polluting water for both human and animal consumption in the country to be held accountable, hence the call for the legislation.
"They should be held accountable and charged to court for polluting human and animals needs.
"Water is life, hence the need for urgent law to deal with any person or group of people found wanting in this direction in order to safeguard lives against polluted water," he said.
He also appealed the Federal Government to accept such legislation to punish violators in order to deter others.
Abubakar stressed the need for all citizens to take responsibility of not polluting the rivers and preserve its natural course as part of the ecosystem to enhance life and livelihood.
Also speaking, Niger State Deputy Governor, Ahmed Mohammed-Ketso, represented by the Commissioner for Water Resources and Dams Development, Alhaji Yusuf Suleiman, assured the UNRBDA of government's continued support to succeed.
The Managing Director UNRBDA, Prof. Mohammed Ali, said that Nigeria had gone above the benchmark of a poor water country.
Represented by the Executive Director, Planning and Design, Mr Suleiman Junaidu, the managing director called for the encouragement of the private sector to redouble investing on water to achieve maximum results.
On her part, Mrs Rifkaru Chidawa, Niger State Commissioner for Culture and Tourism, described this year's theme, "Rights of Rivers", as timely and appropriate in view of its importance to overall development of humanity.
A boat regatta where the fishing community displayed their God-given talent on canoe was part of side attraction during the celebration.
By Aminu Garko