The alleged delisting of Enugu, the capital of Enugu State, as one of the 100 resilient cities of the world by the Rockefeller Foundation has generated reactions from some officials of the Enugu State Government.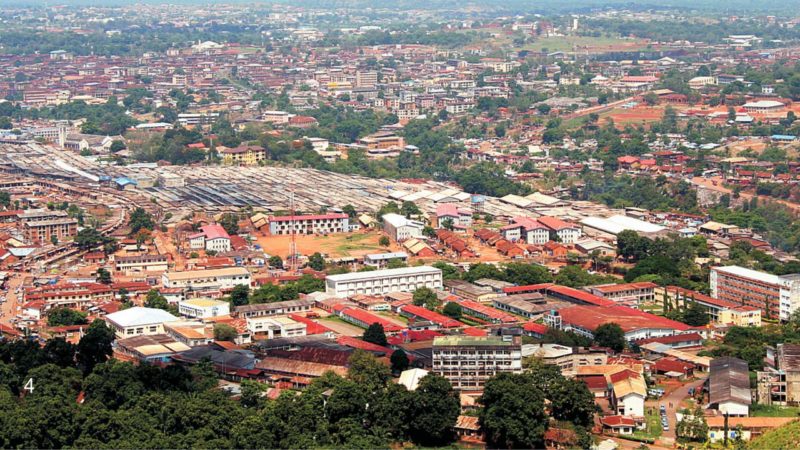 News Agency of Nigeria (NAN) reports that the Foundation, in its second cohort of participating metropolitan members, admitted Enugu city in 2014.
The status placed Enugu city among the select few cities to benefit from a whole lot of resources – funding, best practices and investments – to assist in engineering urban resilience which focuses on infrastructural development, among others.
However, Enugu was allegedly removed from the list of 100 cities participating in the programme due to what the Foundation called "inaction''.
In a reaction, the Commissioner for Commerce and Industry, Mr Sam Ogbu-Nwobodo, told a news conference in Enugu on Wednesday, December 20, 2017 that the state government had no official information on why Enugu city was delisted.
Ogbu-Nwobodo, however, said that people should not believe what they read on the social media regarding the city's delisting.
"I do not think Enugu has been deleted; if that happens, there should be a proper process.
"There was a process when Enugu was named as one the 100 resilient cities of the world, which we celebrated," he said.
The commissioner said that the state government would be ready to contest the delisting of Enugu if at all it happened.
Also speaking, the Commissioner for Works, Mr Greg Nnaji, said that, judging from the government's efforts to clean and develop Enugu, the city had the capacity of being rated as resilient.
He stressed that the urban renewal initiative of the government had gone into full force.
He said that additional satellite towns of the city were being created, while roads were reconstructed and infrastructure upgraded to decongest the city centre.
"We can still come up again in the rating with efforts we are making now if, indeed, we are delisted.
"At the end of this construction season, we shall be second to none," he said.
Nnaji said that the current administration was very proactive, adding that was why the government had set up a committee to clean up the state.
However, a NAN check reveals that the Lagos metropolis, which was admitted after Enugu, is the only city in Nigeria that is currently participating in the programme.
Other African cities in the programme include Accra in Ghana, Addis Ababa in Ethiopia, Arusha in Tanzania, Cape Town in South Africa, Kigali in Rwanda, Nairobi in Kenya and Paynesville in Liberia.
By Emmanuel Acha