The High Commissioner, United Nations High Commission for Refugees (UNHCR), Mr Philipo Grandi, has expressed worry that about 68.5 million people were currently living around the world as refugees.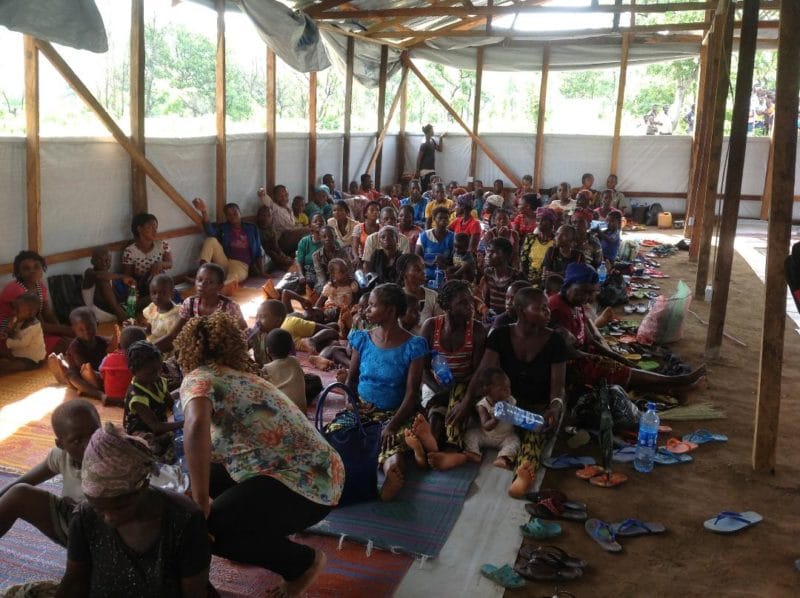 Grandi stated this in his address on Wednesday, June 20, 2018 to mark the World Refugee Day at Anyake, Ikyurav-ya in Menev District, Kwande Local Government Area of Benue State, the settlement where Cameroonian refugees are camped.
He said the growing number of refugees across the world has called for a need to increase support to assist them return home when the time was right, or build new lives elsewhere.
He noted that they needed to be included in new communities and given the chance to realise their potentials.
Stressing further, the High Commissioner urged countries and communities hosting refugees to evolve more systematic, long term support as they take on the job of helping the uprooted families.
Grandi also said that helping refugees to rebuild their lives needed the cooperation of everybody, so that they could achieve what most people take for granted such as education, a place to live, a job, and being part of a community.
"I challenge organisations and others to join us in receiving and supporting refugees in our schools, neighbourhoods, and workplaces," he said.
In a welcome address, the UNHCR Head of Office Adikpo, Mr Thomas Faustini, encouraged people to strive to be resolving issues amicably, devoid of conflict in order not to displace people.
Faustini further appreciated the Federal and Benue governments, as well as the non-governmental organisations that were taking care of the Cameroonian refugees.
The Senior Desk Officer, UNHCR Geneva, Mr Zulqarnain Anjum, said that the Cameroonian refugees who were of school age would be enrolled in schools in order to build their capacity to be of immense benefit to themselves and the society.
Chairman, Kwande Local Government Area of the State, Mr Terdoo Kente, appreciated the host community for donating their farmlands to be used as camp for the refugees.
Represented by the Vice Chairman, Mr Andrew Orvande, Kente commended the various organisations taking care of the refugees, stressing that it was a Herculean task to cater for displaced people.
Also, the Divisional Police Officer (DPO), Kwande LGA, Mr Rasheed Alli, called for the fencing of the camp so as to check criminality, stating that the Police would continue to ensure the protection of lives and property in the area.
Meanwhile, leader of the host community, Mr Levi Ikyum, charged the refugees not to tamper with the mineral deposits in the area to avoid conflict with the community.
By Damian Daga