The Park Conservator, Gashaka-Gumti National Park in Taraba State, Mr Yuhanna Saidu, has identified increasing environmental problems and illegal human activities as some of the major threats to the continued survival of the park.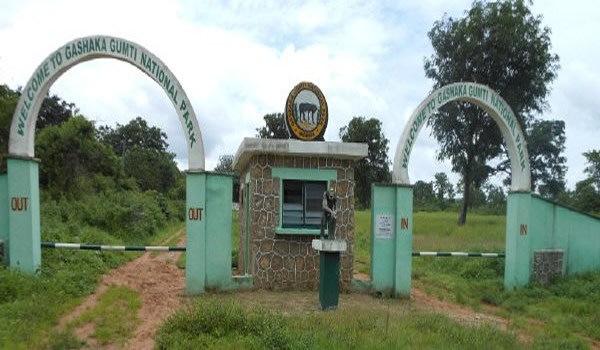 Saidu spoke on Tuesday, July 31, 2018 at an event to commemorate the World Rangers Day in Serti, headquarters of Gashaka Local Government Area of the state.
"Gashaka-Gumti National Park has had its fair share of human pressure on the park resources ranging from activities of poachers, illegal grazing, mining, fishing, farming and logging.
"More disturbing is the current spate of desperation for illegal logging of Rosewood, commonly called Madrid.
"Rosewood is a valuable timber used for many purposes, such as forage for livestock, medicine, dyes for cloths and luxury furniture.
"It is unfortunate that in Nigeria today, Taraba happens to be the last point where Rosewood is found, and logging is intense.
"These activities, if not quickly checked, will result in dire environmental consequences not only within the immediate area, but also the nation at large," he said.
The News Agency of Nigeria (NAN) reports that the World Rangers Day was first commemorated on July 31, 1992, by the UK based International Rangers Federation (IRF).
It is to commemorate rangers killed or injured in the line of duty and to celebrate the work rangers do in protecting the planet's natural resources and cultural heritage.
The forum encourages park rangers and park wardens across the world to share their successes and failures.
In his goodwill message at the occasion, the Lamido of Gashaka Emirate, Alhaji Zubairu Hamman-Gabdo, commended the resolve of the Rangers in the protection of the park and its resources.
Hamman-Gabdo also expressed confidence with the theme of this year's celebration which is: "I stand with World Rangers: Protecting Wildlife and Wild Places."
"This clarion call must continue to support the work of the rangers and assist in drumming the message of conservation far and wide, so that collectively we can make a difference," he said.
According to him, the media must also do more in publicising the activities of Gashaka-Gumti National Park, which is the largest in West Africa.
NAN reports that the event attracted the presence of the Commanding Officer of the 20 Model Mechanised Battalion, Serti, Lt Col. Sani Adamu, and officers of other security outfits in the area.
Families of some fallen rangers of the park, who died in the course of duty were also honoured at the occasion.
By Saidu Adamu