The Conservator-General of Nigeria National Park Service, Mr. Ibrahim Musa Goni, has appreciated the selfless efforts of rangers across the country ensuring the protection of Nigeria's biodiversity within the National Parks and other protected areas.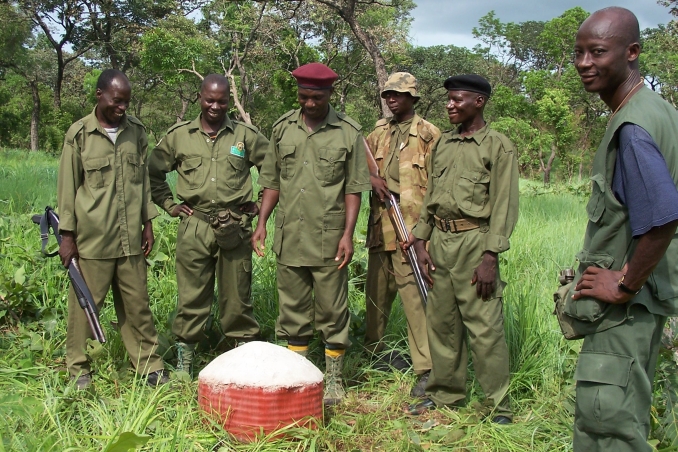 He made the submission recently as Nigeria joined in the celebration of the World Ranger Day on July 31, 2017 at an event held at the organisation's headquarters in Abuja.
Besides the National Park Service's members of staff, led by Goni; in attendance were the Director General of the Nigeria Conservation Foundation (NCF) Mr. 'Niyi Karunwi, represented by Mr. Mohammed Garba Boyi; the Director of Forestry, Federal Ministry of Environment, Mr. S. O. Tiyamiyu, S.O; and the Director General of National Bio-safety Management Agency (NABMA), Dr. Rufus Egbegba.
The Conservator-General urged Nigerians to show support to rangers across the country, even as he underlined some of the challenges rangers face in ensuring the protection of Nigeria's wild resources – both fauna and flora.
Mr. Goni further pleaded with relevant organisations and individuals, especially in rural areas to support the cause of rangers across the country towards conserving the nation's biodiversity.
According to International Ranger Federation, 105 rangers were killed worldwide in the past year. In Nigeria, it was disclosed that that 28 rangers have died in active service across the country.
Nigeria has seven National Parks: Old Oyo National Park in Oyo State, Okomu National Park in Edo State, Kamuku National Park in Kaduna State, Kainji Lake National Park in Niger and Kwara State, Gashaka Gumti National Park in Taraba and Adamawa State, Cross River National Park in Cross River State, as well as Chad Basin National Park in Borno and Yobe State.
The Conservator-General hailed the supports made by individuals and organisations towards the families of rangers who died in service, calling on well-meaning Nigerians to join in raising awareness of poaching activities within the National Parks and protected areas across Nigeria.
The first World Ranger Day was observed on July 31st, 2007. Annually, July 31 is celebrated as World Ranger Day, a day to memorialise rangers killed or injured on the field. It is also a day to commend the critical work Rangers do to protect the world's natural and cultural treasures/biodiversity.
By Adebote 'Seyifunmi, Abuja