Several patriots die unrewarded in Nigeria, as well as, in other countries. In some cases, no names or record are made public by the government to honour such folks. Park rangers fall right into this category.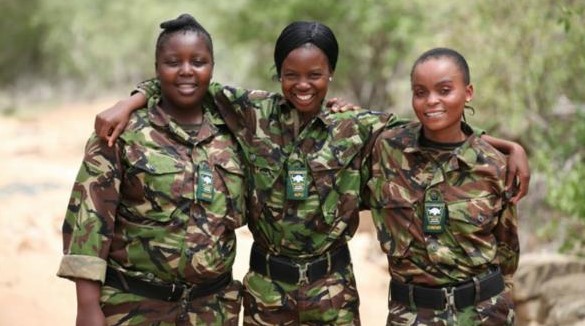 According to the Conservator-General of the National Parks Service, Ibrahim Goni, a total of 29 officers have died in active service across Nigeria's seven National parks. With more unpleasant statistics unfolding, could it be possible that we are fast losing our rich biodiversity to poachers?
In 2017, the International Ranger Federation reported that 105 Rangers were killed worldwide. As at July 2018, another 128 rangers have been recorded to have lost their lives in active duties, with 63 of them in Africa, it does not seem we are winning.
The Convention on International Trade in Endangered Species of Wild Fauna and Flora (CITES) identified some species such as elephants, rhinos, pangolins, and rosewood among those that heighten the risks rangers face across the world. As more gory pictures of different wildlife species (like elephants) litter our timelines, and thousands of wildlife species (like pangolin) worth millions of dollars are seized, illegal killing of and illicit trafficking in wildlife is on the rise in Nigeria, even more than we can track.
While we all can't carry guns and march onward to the borders of the national parks or other protected areas, there is a lot we can do to merge forces with relevant agencies like the National Park Service and our park rangers in ensuring poachers lose their dirty jobs.
The basic and simplest is to increase data-based, people-tailored education about Wildlife Conservation. There is a need for intentional conservation and for action-targetted conversations about the roles of individuals – especially young ones, and communities – with emphasis on rural communities. The precarious task of wildlife conservation must not be left solely on the shoulders of rangers – Park Rangers, else we all will wake to discover our once-rich wild places are completely empty.
The World Ranger Day is a day that annually commemorates rangers killed or injured in the line of duty and celebrates the critical work rangers do to protect the world's natural and cultural treasures/biodiversity. July 31st, 2018 marks the 11th global anniversary of World Ranger Day, since the first was held in 2007 by the International Rangers Federation.
By 'Seyifunmi Adebote, Abuja (adeboteseyi@gmail.com)