As the world celebrates the 2018 World Population Day on July 11 with the theme: "Family Planning is a Human Right", the Development Communications (DevComs) Network says it supports the promotion and mainstreaming of information and service delivery on family planning as one of the key strategies to control the continuous population growth in Nigeria.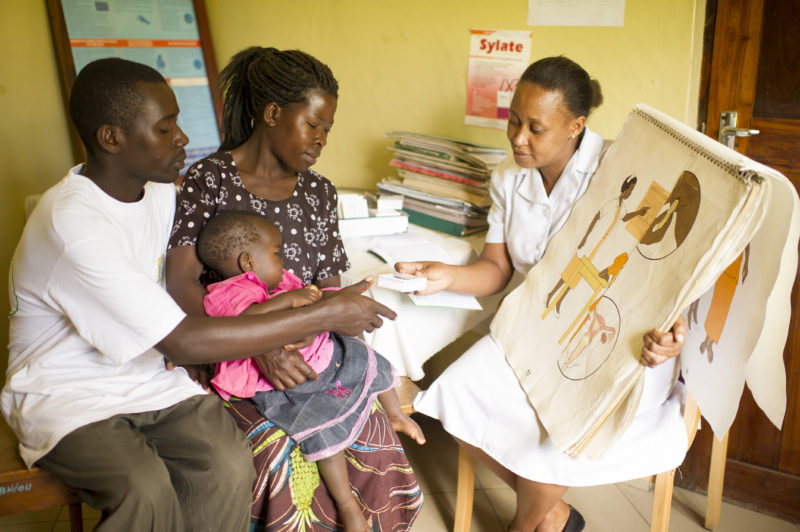 This, adds the group, is especially important for marginalised groups and people in hard-to-reach areas across the country.
"The celebration would also not be complete without recognising Nigerian women who bear the brunt of death and infirmities due to complications in pregnancy and childbirth. With Nigeria's population growing at an unsustainable rate for national development, we support all efforts to address the in-balance in the country's development and the current population of 198 million people, with urban population growing at an average annual growth rate of about 6.5 per cent," stresses DevComs Network in a statement.
According to United Nations Population Fund (UNFPA), family planning is the information, means and methods that allow individuals to decide when to have children.
Individuals, including women, youths and adolescents right to contraceptive information and services is grounded in basic human rights, notes DevComs, pointing out that the obligation for right to health means that health care services must be available in sufficient quantity; accessible in ways that are non-discriminatory and ensure that services can be accessed physically and financially; acceptable in the sense of being respectful of the culture of individuals; and of good quality.
Akin Jimoh, Programme Director at DevComs, asserts: "Women, youths and adolescents in Nigeria must be provided services that are accessible, available, and acceptable to prevent unplanned pregnancies most of which ends in procurement of unsafe abortion, one of the contributors to maternal deaths in the country.
"It is important to establish Youth Friendly Centres dedicated to providing sexual and reproductive health services that meet young people at their point of need rather than resorting to practices that endangers their lives. These should operate based on elements of full, free, and informed choice with citizens having access to information on all methods of contraceptives (temporary and permanent) and have the right to make decision about what service to uptake without coercion and barriers.
"Family planning is a wise investment for national development though with a number of differentials in level of acceptance across the country, that needs to be further enhanced for the benefits of Nigerians. It is very important that government at all levels should ensure the availability of family planning commodities and consumables to advance access to a major means of addressing the country's population debacle. Government should realise that without contraceptive products there will not be a programme to save the lives of women, children and others who need it. Government should be accountable for ensuring that the supply of contraceptives products and consumables are available at the point of need for every prospective user.
"All stakeholders need to collaborate to make up for the unmet needs among target groups which, according to the World Health Organisation (WHO), is high among adolescents, migrants, urban slum dwellers, refugees and women in postpartum period. Health workers have a key role to play in making reproductive and sexual health service available to those who need it. From when an adolescent walk through the door of a clinic, to when he/she leaves, the services provided, good or bad, might shape the future of such individual."