The Executive Secretary, Kaduna State Primary Health Care Development Agency (SPHCDA), Dr. Hadiza Balarabe, on Tuesday, October 24, 2017 said the state has not recorded any polio case since 2012.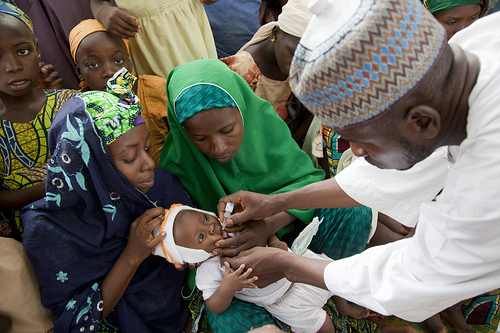 The official said during a rally to mark World Polio Day in Kaduna that, in spite of the feat, the agency has sustained polio immunisation across all communities in the state.
The executive secretary, represented by a deputy director in the agency, Hamza Ikara, stressed that they would not relax in administering the oral polio vaccine to children under-five until the virus was totally eliminated in the country.
She enjoined parents to ensure that their children were not left out in the exercise.
"Tremendous achievements were recorded from December 2012 to date.
"Nigeria recorded only four reported cases of wild Polio Virus in Borno State in 2016 as against zero cases over the same period in 2015.
"Kaduna state in particular did not record any case of wild polio virus since November, 2012."
The official said the celebration, which involves all development partners working in the state, was due to intensified efforts to ensure total eradication of polio in the state.
She said the event was an opportunity for all stakeholders to rub mind on the successes, challenges and way forward in making the state totally polio free.
NAN reports that participants at the rally included Journalists Initiative on Immunisation Against Polio, Polio Survivors of Nigeria, traders, UNICEF officials and other stakeholders.
By Stella Kabruk