An environmental non-governmental organisation, Wild Africa Fund, says Nigeria needs new legislation to combat illegal trafficking of pangolins and their scales.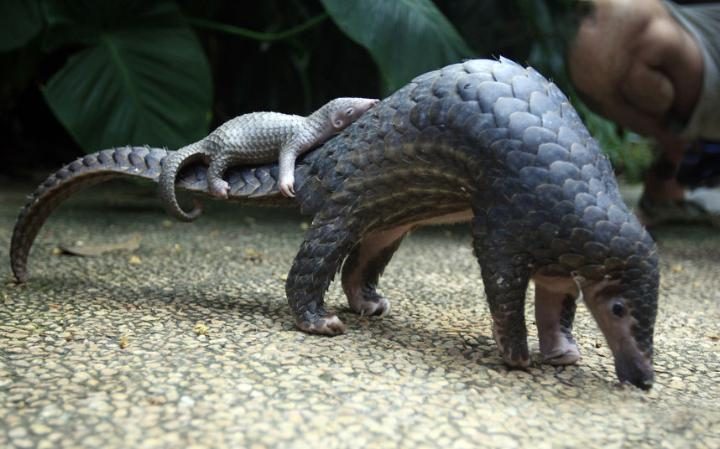 Mr Peter Knights, Founder of the fund, said this in a statement on Saturday, February 18, 2023, in Lagos to mark the World Pangolin Day (WPD).
Knights said that the fund launched a weeklong campaign to raise awareness about the threats facing Nigeria's pangolins and called on Nigerians to protect the endangered species.
He appealed to the National Assembly to expedite action on the passage of the "Endangered Species Conservation and Protection Bill" before it.
Knights noted that pangolins in Nigeria were on the brink of extinction.
"The illegal trade in pangolins and their scales is driven by the elitist taste for their meat and the demand by the Asian markets," he said.
He said that pangolins were the most trafficked mammals in the world and Nigeria happens to be the transit hub for the illegal trafficking.
Knights said that as keystone species, pangolins play a key role in the preservation of the ecosystem as they consume about 70 million insects in a year to regulate the insect population for crops to grow.
He said that the continued poaching and trafficking of pangolins would negatively impact Nigeria's biodiversity.
He described Nigeria as fortunate to be one of the few places in the world where pangolins thrive.
The founder noted that it was one of the country's cultural heritage.
Knights said that the population of pangolins was inhibited by the loss of habitat due to deforestation and farming activities.
He added that illegal hunting for their scales and meat was damaging for an animal that breeds so slowly and produces only one pup in about 18 months.
"Although pangolins have been on earth for over 80 million years, we may lose them in a single human lifetime.
"The keys to their survival lie in effective laws such as the 'Endangered Species Conservation and Protection Bill' which has just passed the first reading in the Federal House of Representatives.
"Better enforcement, education of buyers and hunters, and development of alternatives to illegal bushmeat, such as fish and organic chicken like noiler is required to address the threats facing pangolins.
"Pangolins don't breed well in captivity, so protecting them in the wild is our only option.
"It is not too late to protect Nigeria's endangered pangolins and increase their population but we need to act now to protect them," he said.
The third Saturday in the month of February is set aside by the global community to create awareness for the survival of pangolins.
The theme for the 2023 WPD is: "Celebrating the Wilderness of Pangolin."
By Fabian Ekeruche