On World Oceans Day, Fijian President Jioji Konrote on Friday, June 8, 2018 stressed the importance of preserving the ocean for the world.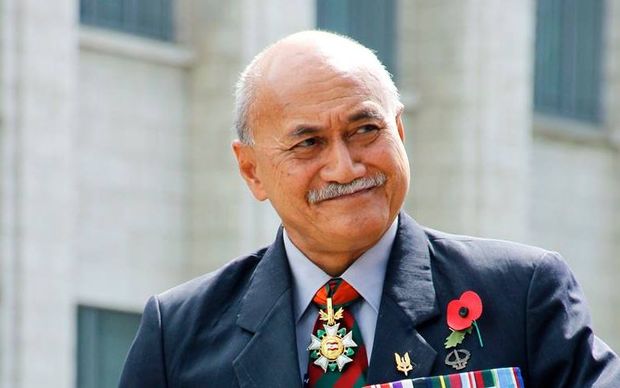 The president also noted that Fiji's leadership on the preservation of the world's oceans is one of the most important tasks the nation has ever undertaken.
"The World Oceans Day is not only an opportunity to highlight the importance of the struggle to protect and preserve the oceans.
"It is also a celebration of the millions of men, women and children around the world who have committed themselves to making a difference in this struggle,'' Konrote said on the World Oceans Day.
The president said that he is determined to persuade the nations of the world to take much more decisive actions to save the oceans.
"I know many of you have been directly involved in our global campaign for action on oceans, whether it was the UN World Oceans Conference in New York a year ago or the Oceans Pathway launched at COP23 that we will continue to co-chair with Sweden until 2020.
"And many of the same people have also been spearheading our fight for climate action across a broad front through Fiji's Presidency of COP23, including the Talanoa Dialogue that is a cornerstone of that effort,'' he said.
According to him, this is evidence in itself of the inextricable link between climate change and the health of our oceans. It is a simultaneous battle on two fronts.
"And whether you are part of Fiji's national effort or our collective Pacific effort, you are all foot soldiers and standard bearers in this struggle,'' he added.
In July, Pacific leaders will gather in Suva for the Climate Action Pacific Partnership Event and a Pacific Talanoa Dialogue as a prelude to the Talanoa Dialogue.
Fiji will preside over with Poland at COP24 (the 24th session of the Conference of the Parties to the United Nations Framework Convention on Climate Change) in December.
While stressing that it will all be about raising ambition in the climate struggle, he appealed to the leaders of all the Pacific nations to join Fiji in Suva to set an example for the whole world of building a consensus for more ambition.
The president urged Fijians to conserve and preserve marine areas, such as the 250 traditional tabu sites protected by the Fiji Locally Managed Marine Areas Network.
His message on the World Oceans Day 2018 was oriented around conservation and preservation and of ambitious climate action.
In a related development, Meg Taylor, secretary general of the Pacific Islands Forum Secretariat, also urged the Pacific Islanders to make a pledge for healthier oceans.
"We share one ocean, we benefit from it immensely, from food on our tables to our economies as forum members, and I believe we should feel some sense of responsibility for its well-being.
"The Ocean is our home and will be key for our children's and young people's future,'' Taylor noted.